Avengers: Infinity War is pacing towards entering the 100 crore club in India. The Marvel movie opened at a spectacular Rs 31.3 crore at the Indian box office and has been holding a steady pace during the first weekend.
At time of reporting, Avengers: Infinity War's box office collection stands at Rs 94.30 crore (net.) aka Rs 120 crore gross in the span of three days. This collection has already placed the Marvel movie on top of the highest-grossing opening of any movie in 2018.
Infinity War's first weekend box office collection has resulted in the movie out-grossing recent Marvel movies' life time earnings in India, making it the highest grossing Marvel movie in the country.
Judging by the pace at which the movie is running, Avengers: Infinity War could cash in another Rs 25 crore (approx.) on Monday, helping the movie to enter the 100-crore club. However, the Marvel movie still has several competitors to cross past before it could become the highest grossing Hollywood movie in India.
Avengers: Infinity War could feature in the top 5 highest grossing Hollywood movies, beating Avengers: Age of Ultron (Rs 111 crore collection) but it has the mighty Jurassic World (Rs 152 crore), Avatar (Rs 145 crore), Furious 7 (Rs 172 crore) and The Jungle Book (Rs 183.94) to beat for the top spot. (Numbers are shared by Bollywood Hungama, The Numbers and KoiMoi).
Although it will be a while until the MCU movie would beat the Disney live-action movie's lifetime earnings in India, Avengers: Infinity War sure is putting up a good fight and hinting that it could possible beat The Jungle Book.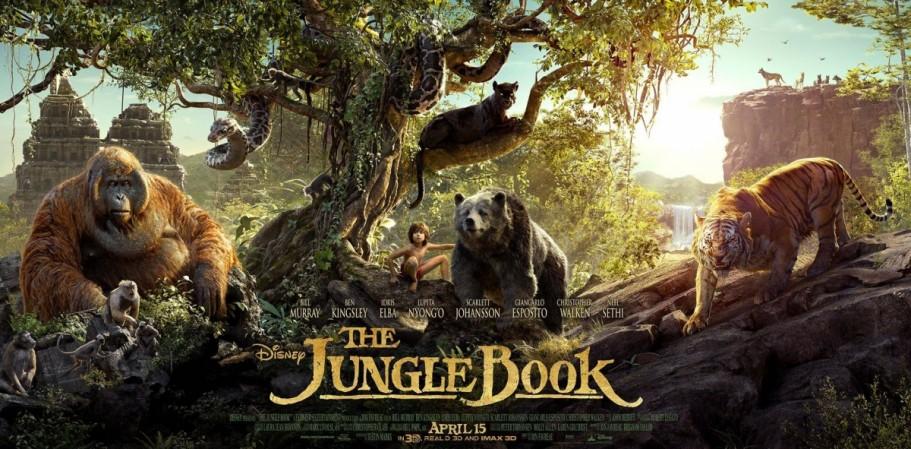 According to the numbers shared coming in from trade analysts, Infinity War has already surpassed The Jungle Book's opening weekend box office collection in just two days. Mowgli's adventure earned Rs 40.47 crore in three days whereas the Marvel movie earned Rs 61.8 crore in just two days.
Avengers: Infinity War has been performing phenomenally since its opening. Given that May day (falling on May 1) is a holiday, summer holidays have just began and no big budget movie at sight for the next two weeks to give Avengers: Infinity War a competition at the box office, the Marvel movie could make its way to the top three spots.
The movie is currently running at the box office. Check out Avengers: Infinity War's worldwide box office collection report here.
(Note: Monday box office collections / Avengers: Infinity War Day 4 box office collection numbers are yet to come. These numbers are based on the current trends and are approximate values.)