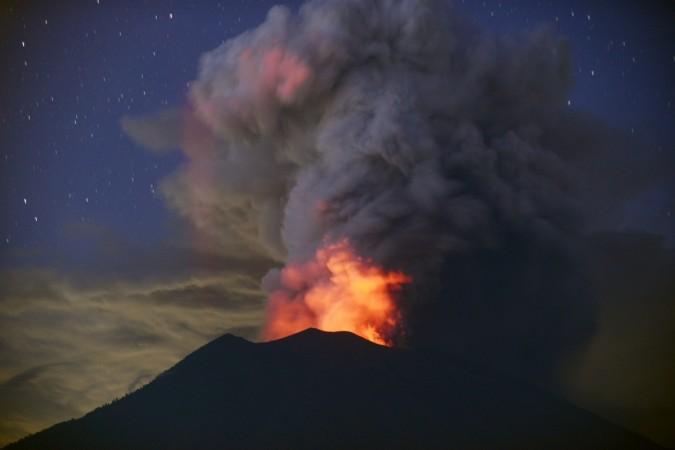 Authorities in Indonesia were forced to close the airport on the resort island of Bali after volcanic ash spewed from Mount Agung which erupted a day earlier. The eruption sent thick smoke and ash billowing 2,000 meters into the air, officials say.
An official statement said that the Ngurah Rai international airport will remain closed from 3:00 AM to 7:00 PM on 29 June and a call will be taken later in the day whether to extend the closure.
The closure has hit a total of 239 domestic flights and 207 international flights, including flights by Malaysian-based AirAsia and Australian JetStar. Around 8,000 travellers are expected to be stranded due to the closure.
Indonesia's Volcanology Agency has not raised the level of the volcano despite the eruption, with its status remaining at Alert Level. The Volcano Observatory Notice For Aviation has however issued an orange level warning, meaning the suspension of certain airport activities. There is a four-kilometre no-go zone around Agung's peak.
Since it began a phase of volcanic activity on November 21, 2017, Mount Agung has forced the closure of the airport, located 60km to the south on several occasions. While it is far from most tourist attractions, the regular eruptions have sparked travel chaos and pounded Bali's lucrative tourism industry and its wider economy, with over 10,000 tourists being affected.
In 1963, the ejection of magma from Agung lasted almost a year and caused more than 1,600 deaths.
The Indonesian archipelago sits within the so-called Ring of Fire in the Pacific, an area of great seismic and volcanic activity that is shaken by thousands of tremors every year.
[With inputs from IANS]