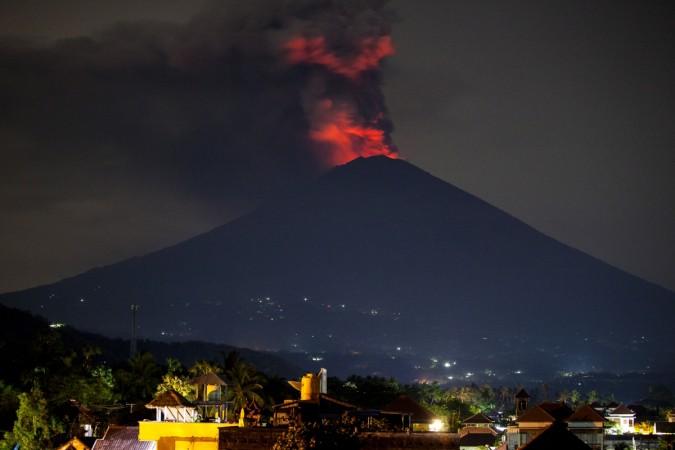 The Mount Agung volcano in Bali, Indonesia, has been spewing columns of smoke and ash for months now. And while experts and volcanologists expected that the peak would blow up with a big eruption "within hours" of the smoke appearing, Mount Agung is yet to completely erupt.
However, a Balinese priest believes that Mount Agung is unlikely to witness a major eruption anytime soon. Spiritual leader Mangku Bon, popularly known as the "guardian of Mount Agung," said that he is "not sure the volcano will erupt"anytime soon and will continue to spew some ash and smoke for the next nine months. "It will not be a big explosion. It will continue to be a slow eruption," he told Bali-based Australian author Sharon Karyasa, according to News.com.au.
While this bit may have pacified many living in the region, considering authorities have evacuated hundreds of people since Mount Agung started showing signs of activity, Mangku's revelation of the future has left many speechless. The priest said that Mount Agung will completely erupt in the year 2062, and that is not something Bali will find it easy to recover from.
"The next explosion will be in 45 years (2062). The next explosion will be big like 1963," Mangku added. "If it is a big explosion, I am praying that it is not huge and that it will not destroy the world. I am only a human being and I cannot stop the process because it is the cycle of the volcano."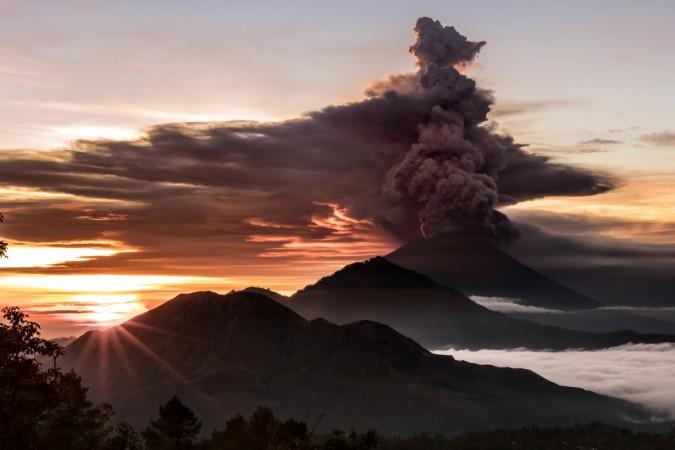 The last time Mount Agung erupted in 1963, there wasn't really an evacuation and rescue plan in place. The volcano spewed ash and sent down a stream of molten lava, rocks and gas resulting in the death of over 1,700 people. It also destroyed swathes of land and burnt down thousands of homes.
The Balinese priest first made news when he climbed the Mount Agung volcano in October to offer prayers to the peak. At the time, the mountain had witnessed over 700 tremors in just one day with the strongest tremor measured at 4.3 on the Richter scale.
Mangku had at the time said that he had seen "gangs of apes" and a giant "hole in the crater." "I have climbed and have surrendered to the ruler of Mount Agung, I am ready to risk whatever happens, including the face of death," he told NusaBali then. "If in the end I die at the peak of Mount Agung, my death is honoured."
While Mangku may have made news then for climbing the mountain, Indonesian authorities had slammed the decision and said that he was being irresponsible and giving the wrong impression. They feared that this may even inspire other people to scale the summit at a time when the mountain may erupt any moment.
In the past four months, seismologists have also said that Mt Agung has inflated and cracks on it have been emitting white smoke that is gradually increasing.