As India continues to fight Chinese incursions along the Line of Actual Control (LAC), several nations have extended their support to New Delhi. The troops of the Indian Army and China's People Liberation Army (PLA) have been locked in a faceoff in Ladakh for over a month now and the tensions only seem to be escalating further.
After the Indian Army lost at least 20 soldiers in a bloodied clash with the PLA at the south bank of Galwan river, a host of countries stepped up to offer condolences to India.
United States
The United States (US) has time and again indicated that it sides with India. The spokesperson of the US State Department said in a statement, "We are closely monitoring the situation between Indian and Chinese forces along the LAC. We note the Indian military has announced that 20 soldiers have died, and we offer our condolences to their families. Both India and China have expressed a desire to de-escalate, and we support a peaceful resolution of the current situation."
Furthermore, US Ambassador to India Kenneth Juster took to Twitter to pay homage to sacrificed Indian soldiers. "The US Mission in India sends our heartfelt condolences to the families of the soldiers who were lost at Galwan. Their bravery and courage will not be forgotten," wrote Juster.
Germany
German Ambassador to India Walter J Lindner offered condolences to the closed ones of the braveheart soldiers of the Indian Army who lost their lives on the battlefield.
"Our heartfelt condolences to the families and loved ones of the Indian soldiers who lost their lives in Galwan," said Lindner.
Tibet
Extending support to India, Prime Minister of Tibetan government-in-exile Lobsang Sangay has said that Lhasa considers the disputed territories of both Ladakh and Arunachal Pradesh to be a part of India. He also slammed China for its expansionist policies.
"His Holiness the Dalai Lama has always made it very clear that Ladakh is a part of India. He has also maintained that the disputed Tawang in the state of Arunachal Pradesh also belongs to India," he said.
United Kingdom
The United Kingdom took a rather safe route and responded to the clashes between India and China cautiously.
"We encourage China and India to engage in dialogue on issues relating to the border – violence is in no one's interest, " said a British High Commission spokesperson.
Reactions of other countries
Russia cited concerns over the Ladakh border conflict and hoped that the neighboring countries would reach a peaceful resolution by themselves. According to Russian news agency TASS, Russian presidential spokesperson Dmitry Peskov emphasized that both India and China are Russia's close allies.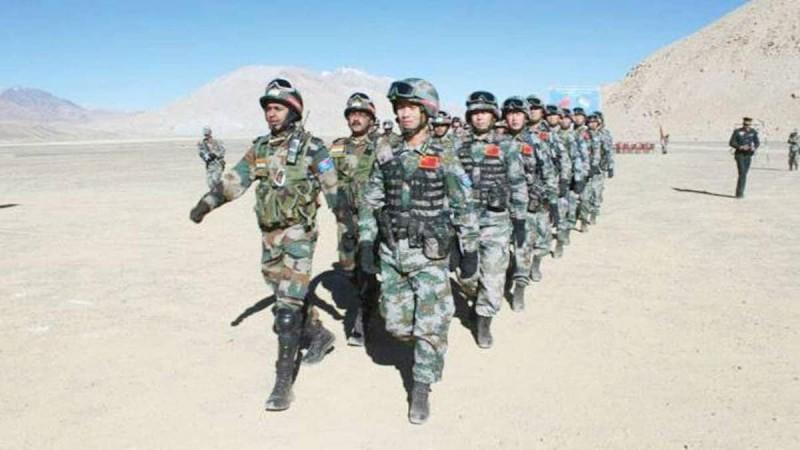 Besides, Russian Foreign Minister Sergey Lavrov had recently said, "It has already been announced that the military representatives of India and China have made contact, they are discussing the situation, discussing measures to de-escalate it. We welcome this".
Josep Borrell, European Union Foreign Policy Chief, said, "In light of recent worrying developments along the LAC between India and China, the EU encourages both sides to show restraint and to engage in military de-escalation. We trust that both the Indian and Chinese authorities will look to continue their dialogue in order to find peaceful solutions to their differences."