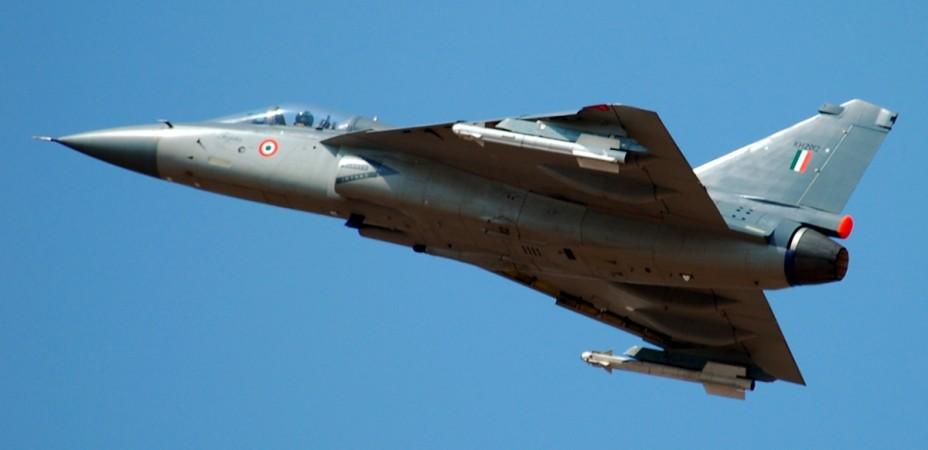 The more-than-three-decade-old indigenous light combat aircraft project hit yet another hurdle when Tejas Mark I failed to get final operational clearance (FOC) in June. FOC is mandatory for a fighter aircraft before it can be bloodied in combat. The plane was supposed to get FOC in 2012 but several deadlines have passed since then.
Tejas is intended to replace MiG-21 and MiG-27 fighter aircraft in Indian Air Force (IAF) service, 14 squadrons of which are due to be retired by 2025.
The IAF has also not embraced the Tejas Mark I enthusiastically and pointed out several shortcomings, including short combat range, underpowered engine and inadequate weapon-carrying capacity. IAF is persisting with the plane because it has no Plan B to fall back on and it is hoping that Tejas can be improved.
At present, only one squadron of the IAF – 45 Squadron – is test flying the Tejas Mark I with less than half the required strength of 18 aircraft per squadron.
The Tejas Mark I has only received initial operational clearance (IOC), which is nothing more than an airworthy certification meaning that the plane has been cleared for flying and nothing more. It can't carry out its primary role of being a combat aircraft.
For an air force grappling with twin threats of Pakistan and China and a depleting fleet, the late gestation of Tejas is ringing alarm bells.
Ideally, IAF should have 42 squadrons of combat aircraft to fight a two-front war simultaneously but at present, it only has 31 squadrons, nearly half of which are equipped with vintage MiG-21 and Mig-27 nearing the end of their service lives.
In comparison, Pakistan has around 25 combat squadrons and with assistance from China, it has successfully conceived, developed and operationalised the JF-17 Thunder lightweight fighter aircraft in a shorter time frame than the Tejas.
Pakistan Air Force has more than 100 JF-17s in service in five squadrons and more are being inducted to replace older aircraft like the Mirage III/V and F-7 (Chinese copy of MiG-21).
JF-17 has also seen action in the troubled northern Pakistan where it has been used to bomb insurgent hideouts. Pakistan is aggressively marketing JF-17 as a low-cost but capable fighter aircraft to third world countries and has won orders from Myanmar and Nigeria.
Meanwhile, IAF has ordered 123 Tejas, of which 83 will be the Mark IA model which will have 43 improvements compared to Mark I, including an active electronically scanned array radar, an advanced electronic warfare suite − which protects the aircraft in a hostile environment by jamming or confusing enemy radars – and more capable weaponry. The delivery of the Tejas Mark IA is expected to start in 2023 at a total cost of Rs 50,000 crore. The total cost of the project is well over Rs 75,000 crore.
However, the definitive model of the Tejas which the IAF really wants is the Mark II.
The Tejas Mark II is still on the drawing board and is projected to be larger than the present Tejas and will be more capable than the Mirage 2000, which was instrumental in changing the course of the 1999 Kargil War in India's favour with its precision strike missions.
Tejas Mark II will have a more powerful engine, the General Electric GE-414 or equivalent, improved radar and avionics, more fuel and weapon-carrying capacity and state of the art munitions.
However, no timeframe has been suggested for the induction of this aircraft and the first aircraft is likely to see the light of the day well into the 2030s.
To maintain operational preparedness and maintain its edge amid dwindling resources and Tejas Mark IA still many years away, India has reopened the Rs 1.25 lakh project to acquire 114 fighter aircraft from abroad. Six contenders – Dassault Rafale, Eurofighter Typhoon, F-18, F-16, Gripen-E and MiG-35 – will battle it out to win the contract, which stipulates that the winning aircraft will be manufactured in India.
Another issue which is hampering faster induction of Tejas is the slow pace of building the aircraft by Hindustan Aeronautics Limited (HAL). At the moment no more than five to six aircraft are being manufactured by HAL in a year and if the pace is not increased, it would take more than a decade for the order to be completed though HAL has promised to increase the rate of production to 16 aircraft a year.
Only time will tell when Tejas finally gets rid of all the niggles and becomes the backbone of the IAF like it was intended to be when the project was conceived.