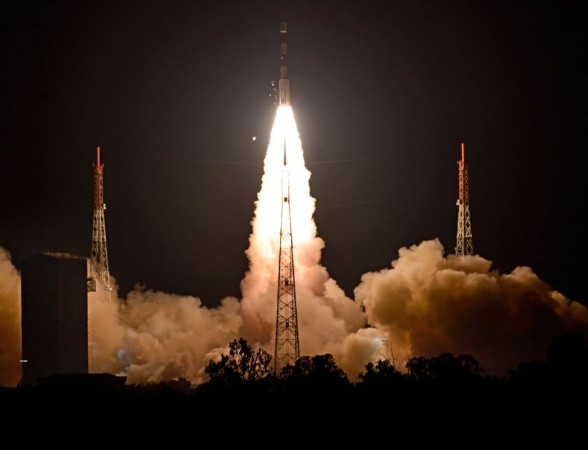 The Union Cabinet on Wednesday approved an agreement between India and Oman for cooperation in peaceful uses of outer space to help build the Arab country's space programme, an official statement said.
The MoU is for cooperation in areas like space science, technology and applications including remote sensing of the earth, satellite-based navigation, planetary exploration, and use of spacecraft, and space and ground systems.
The MoU was signed between Indian Space Research Organization (ISRO) and Oman's Ministry of Transport and Communications in Muscat in February and will provide impetus to explore newer research activities and application possibilities.
In March 2011, a four-member delegation from Oman's Department of Communication visited ISRO and expressed great interest in collaboration with the country to build its space programme. This was followed by an official letter from the government on May 2016, conveying Oman's interest to cooperate with ISRO on space applications.
Following the announcement, the Cabinet said that a Joint Working Group would be formed with members from both ISRO and MTC so as to develop a joint programme in the field of application of space technologies for benefit of humanity.
Oman is one of the latest countries to join the space race, which has been vastly dominated by USA, Russia and China for the last three decades. Following a lack of interest from President Trump, private companies in the USA have taken up charge of the American space programme, headed by Elon Musk's SpaceX and Richard Branson's Virgin Galactic.
Oman's neighbours the United Arab Emirates (UAE) have launched their own space programme with a planned mission to Mars in 2020. The country has also begun enlisting astronauts for its programme, which has been in the works since 2010.
For ISRO, working with Oman can help boost its own credentials, which have been front and centre of all major international news outlets following the successful Mangalyaan and Chandrayaan missions.
The space agency recently received additional grants from the centre to launch 40 more rockets in the next four years to boost satellite communication. ISRO is also working on a second mission to the moon, dubbed 'Chandrayaan 2'.
[With inputs from IANS]