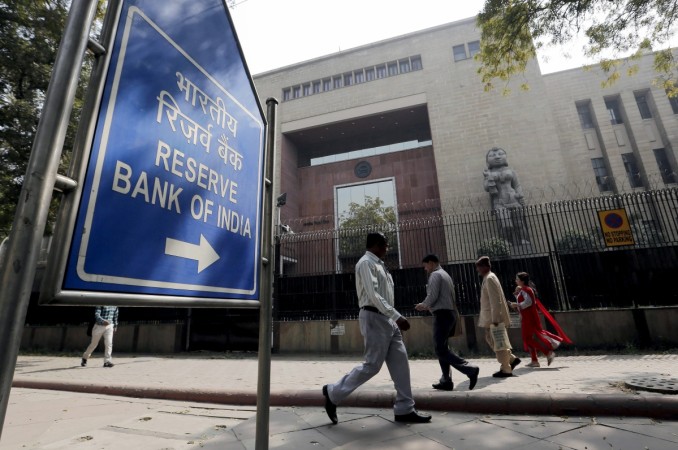 India's foreign exchange reserves dropped by $3.577 billion to $346.788 billion in the week ended Feb.26, according to the Reserve Bank of India's (RBI) weekly statistical supplement released Friday.
The fall was mainly due to the $3.55 billion decline in foreign exchange assets that constitute a substantial portion of the country's foreign exchange reserves at $325 billion. Gold reserves remained unchanged at $17.696 billion.
The previous reporting ended Feb.19 saw a decline of $1.46 billion.
Rupee closes at 2-1/2 month high
The Indian rupee consolidated its sixth straight day gain Friday to close at 67.08 to the US dollar on the back of sustained dollar inflows and selling of the greenback by banks and exporters, reported the Press Trust of India.
Foreign institutional investors (FIIs) were net buyers of Indian equities worth Rs 671.57 crore Friday, according to provisional data released by the National Stock Exchange.
Positive announcements in the Union Budget 2016-17 such as commitment to fiscal discipline, relaxation of foreign direct investment norms in insurance (from 26 to 49 percent), allocation of Rs 25,000 crore for recapitalisation of public sector banks and higher allocation for infrastructure resulted in fresh interest in Indian equities among FIIs, who were on a selling spree between November last year and February 2016.
Domestic institutional investors (DIIs) were net sellers of stocks valued at Rs 533.1 crore.
Read: Rupee gains for sixth straight day on higher dollar inflows
Sensex posts best weekly gains in 7 years
The benchmark index – S&P BSE Sensex – registered its biggest weekly gains in seven years buoyed by the perceived positives in the budget.
The rally was broadbased and came after a bout of relentless selling due to a host of developments, ranging from weak third quarter earnings, record levels of non-performing assets (NPAs) reported by public sector banks and weak crude oil and commodity prices that triggered a global sell-off in equities.
On Friday, the markets cooled off a bit but ended in the green, with the Sensex closing at 24,646, a gain of 39 points, or 0.16 percent.
Stocks that rose substantially were JustDial (up 15.41 percent), Shree Renuka Sugar (up 14.49 percent) and HMT (up 13.84 percent).
The 50-scrip NSE Nifty settled at 7,485.35, higher by 0.13 percent.