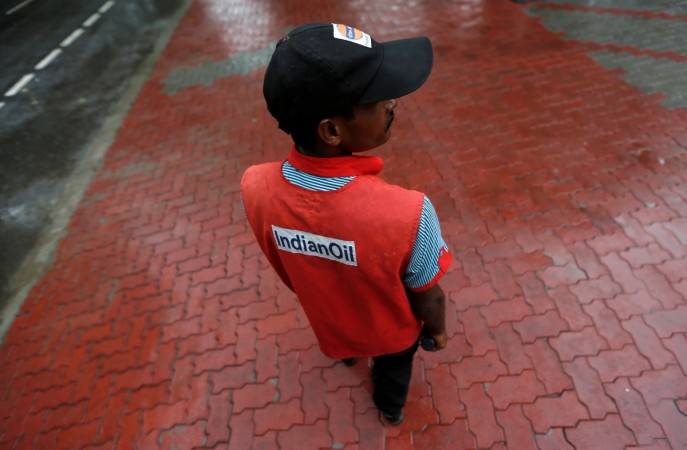 State-owned Indian Oil (IOC) has bought the country's first shale oil from the United States and is now planning to step up imports from America as part of its crude diversification strategy, the Economic Times reported.
IOC bought 1.9 million barrels of US crude oil in its second import tender seeking oil from the Americas, company Director (Finance) A K Sharma told ET.
India is the world's third-largest oil importer, now joins other Asian countries like South Korea, Japan and China to buy US crude after production cuts by Organization of the Petroleum Exporting Countries (OPEC) drove up prices of Middle East heavy-sour crude, or grades with a high sulphur content.
In a first, IOC had last month sealed a deal to import 1.6 million barrels of Mars crude from the US and 400,000 barrels of Western Canadian Select oil for delivery at its Paradip refinery in Odisha.
"In the second tender, we have bought 950,000 barrels of light sweet Eagle Ford shale oil and 950,000 barrels of heavy sour Mars crude. This is for delivery in end-October," Sharma told ET.
Sharma said IOC has received government nod for buying one cargo (or shipload) of US oil every month till March 2018.
Transportation of US crude needs very large crude carriers (VLCCs) and can be done only by foreign shipping lines. And to do that, oil companies have to obtain permission from the shipping ministry. Shipping Ministry has given permission to import one cargo from the US on DES (Delivered Ex Ship) basis," he said.
Sharma said buying US crude has become attractive for Indian refiners after the differential between Brent (the benchmark crude or marker crude that serves as a reference price for buyers in western world) and Dubai has narrowed. He further added that even after including the shipping cost, buying US crude is cost competitive to Indian refiners.
"We are not looking at any term (or fixed quantity) deal from US as of now. We will tender to buy crude and if the US crude is competitive as compared to others, we will buy it," he said.