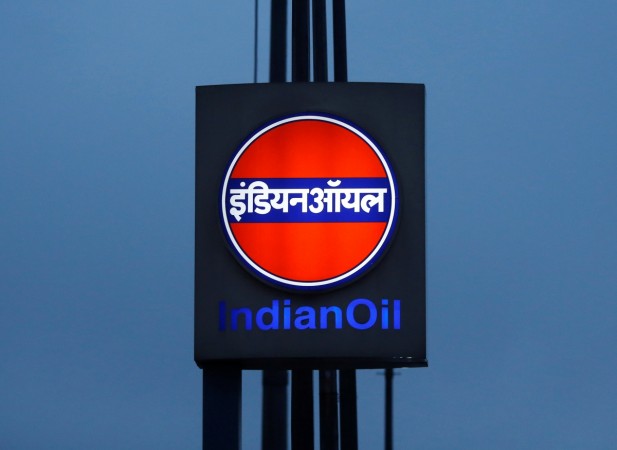 Indian Oil Corporation's (IOC) huge investment plan of about $27 billion (Rs 1,80,000 crore) over the next six years will not affect the state-run oil marketing company's credit profile, according to a note by Fitch Ratings. Shares of IOC were trading at Rs 574 apiece on the Bombay Stock Exchange on Monday morning, almost unchanged from their previous close.
In its note, Fitch said that public sector lender State Bank of India (SBI), which is IOC's largest shareholder, provides "strong operational and strategic linkages" and is a factor in assessing the oil marketing firm's rating.
"IOC announced on 15 September that capex would be Rs. 1,700bn-1,800bn over the next six years, including around Rs. 150bn (Rs 15,000 crore) in the financial year ending 31 March 2017 (FY17) and around Rs. 250bn (Rs 25,000 crore) each in FY18 and FY19. Fitch has already factored in most of the capex over the next three years, and we see no significant change to our current expectations as a result of this announcement," the agency said in its Monday morning note.
"We continue to expect IOC's free cash flow to remain negative over the medium term, due to the high capex. However, we still expect IOC's financial profile to remain stable due to strong volume growth and relatively robust refining margins," it added.
The agency also said that SBI's shareholding in the firm also weighed in on the ratings decision. "Fitch equalises IOC's ratings with that of its largest shareholder, the state of India (BBB-/Stable) due to their strong operational and strategic linkages."
Besides its standalone investment and expansion plans, IOC would also be investing in a refinery project in coastal Maharashtra, in association with other state-run oil companies, Hindustan Petroleum Corporation Ltd. (HPCL) and Bharat Petroleum Corporation Ltd. (BPCL). This has not been considered for reaffirming IOC's credit profile.
"We anticipate no major investments associated with this project in the medium term, given the early stages of the proposed project. Fitch will take into account IOC's investment share in the proposed project once there is more clarity and certainty on the time and quantum of the investments," the ratings agency said.
IOC reported 25 percent rise in net profit to Rs 8,270 crore and 6 percent fall in sales at Rs 1.07 lakh crore for the first quarter ended 30 June 2016. Gross refining margin (GRM) also dropped to $9.98 per barrel as against $10.77 per barrel in the quarter ended 30 June 2015.
The company declared bonus shares in the ratio of 1:1.