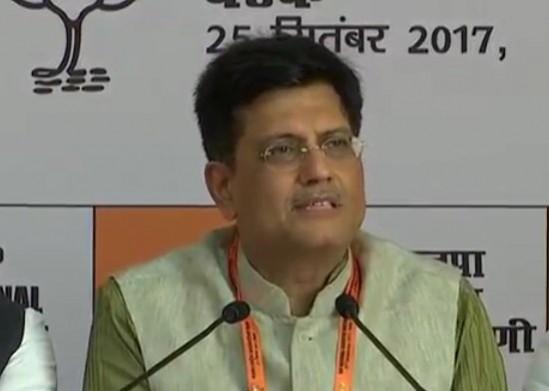 Union Finance Minister Piyush Goyal said that the black money deposits in Swiss bank accounts have fallen by 80 percent since the BJP came to power, in a statement made during the monsoon session of the Rajya Sabha.
As per Goyal, the figures quoted by the Indian media on the issue were often misinterpreted, even when taken from the official Swiss National Bank (SNB) reports. Earlier, there were reports of a 50 percent increase in Swiss Bank's total liabilities towards India, which Goyal said was a very rough figure.
He added that the figure included non-deposit liabilities, the business of Swiss branches located in India, interbank transactions and fiduciary liability, which were not added in the Indian reports leading to "misleading news" as per him.
Goyal alluded to a letter from Swiss ambassador to India Andreas Baum, who said that the right data to identify Indian deposits are published by the Bank of International Settlements (BIS), which collects locational banking statistics (LBS) in collaboration with SNB. The letter also added that assets held by Indians residing in Switzerland cannot be considered black money.
As per data obtained from BIS, non-bank loans and deposits have fallen by 34.5 per cent in 2017.
Goyal also added that the government has asked Swiss banks for around 4,000 pieces of information regarding Indian's finances, and based on that information they would take action.
However, Goyal refused to release reports on the amount of black money held by Indians, both inside the country and abroad saying disclosure would cause a breach of privilege of parliament. These reports are based on three studies commissioned by the previous UPA government. The Modi government does not have an official assessment of the quantum of black money.
As per US-based think-tank Global Financial Integrity (GFI), India saw a total of $ 770 billion of black money enter the country, and $165 billion exit the country between 2005-2014.