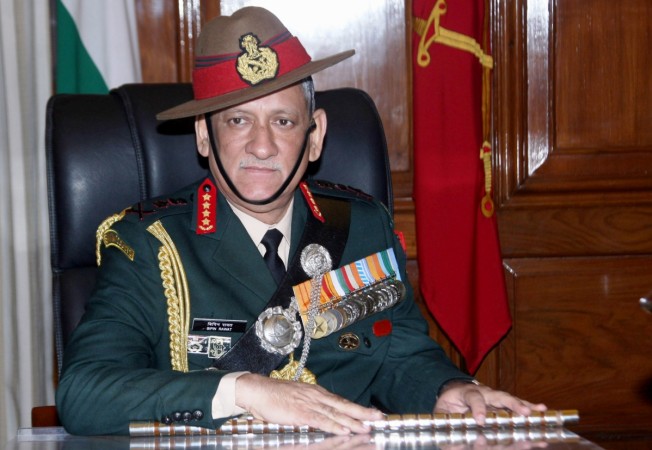 Chief of Army Staff General Bipin Rawat said on Saturday (June 10) that women cadets would first be inducted into the military police before considering other options in the armed forces for them.
Indian Army to induct women in combat roles soon, following CRPF and IAF success
"Firstly, we will start with women as military police jawans, will take next step after success," General Rawat told the media after attending a Passing out Parade (PoP) ceremony at Indian Military Academy in Dehradun of Uttarakhand.
Rawat added that it was important to include women personnel in the military police to handle women miscreants and protesters. "Because, many times, when we go to the operations, we have to face the people and many times we are confronted by ladies," he said.
Last week, General Rawat had announced that Indian Army is all set to induct women in combat roles where they will fight enemies alongside with men.
India's paramilitary forces already have women in combat roles. Women from Central Reserve Police Force (CRPF) were even deployed to fight Maoists last year. And in a first, three women — Avani Chaturvedi, Bhawana Kanth and Mohana Sing— became the first women fighter pilots to be formally commissioned by the Indian Air Force.
Rawat has also addressed the unrest in the Kashmir Valley and claimed that social media was responsible in transmitting wrong information and thus provoking the youth. "Youth in Kashmir are being instigated by a misinformation campaign on social media," said Rawat.
He also alleged Pakistan for spreading chaos in the valley. "Pakistan is spreading disinformation among the youth of Kashmir with doctored videos and messages. This is further supported by some of the people in the valley who spread it and glamourise the young boys who have joined terrorist organisations," the General said.