Indian Army is all set to induct women in combat roles, where they will fight enemies shoulder-to-shoulder with men, Army chief General Bipin Rawat has said.
India's paramilitary forces already have women in combat roles. Women from Central Reserve Police Force (CRPF) were even deployed to fight Maoists last year. And in a first, three women fighter pilots joined the ranks of Indian Air Force (IAF) last year.
Women in combat roles in the Army would mean India joins the ranks of select nations which boast of representation from fairer gender in the force. For comparison, only Israel, Sri Lanka and Turkey allow combat roles for women in armed forces. Even then, Sri Lanka imposes some restrictions in these roles.
Rawat told PTI in an interview: "I am looking at women coming as jawans. I am going to start it soon. Firstly, we will start with women as military police jawans." It may be noted that women are already allowed in medical, legal, educational, signals and engineering wings of the Army.
Adding that the matter is being taken up with the Central government, Rawat said: "We have already started the process." The BJP-led NDA government could add to its women empowerment narrative. It has already made women the primary beneficiaries of several schemes.
Rawat also said women will have to "show grit and strength in taking up challenges in combat role and shattering the glass ceiling." This could be an example of real life imitating reel life: Airlift and The Lunchbox actress Nimrat Kaur is already playing the role of a woman being trained by the Army for combat roles in a web series by Ekta Kapoor.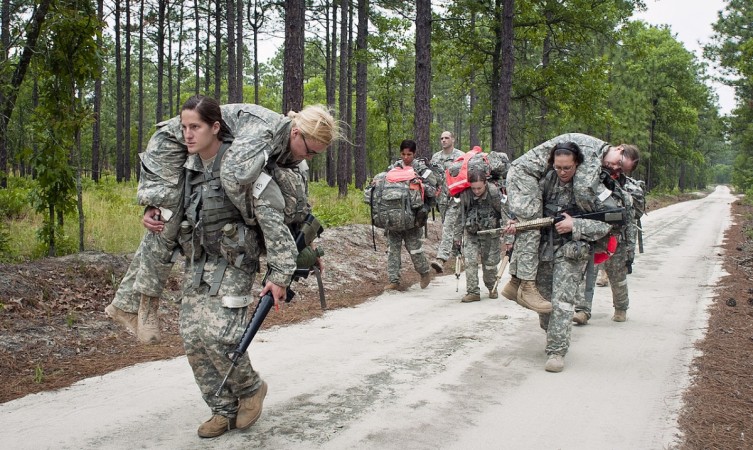 Many concerns
Women are deemed unsuitable for combat roles for a variety of reasons. For one, some studies have shown that women have less upper-body strength and bone-density than men to perform in combat roles, and are much more likely to be put out of action by a single injury. There are also concerns about how they will be treated — not only in the Army itself but in case they are captured as well!
Concerns have also been raised about their mere presence in armies. For example, the book "On Killing: The Psychological Cost of Learning to Kill in War and Society" by US Army Lt Col Dave Grossman, mentions how men in the Israeli Army adopted an aggressively protective behaviour at the sight of a wounded woman combatant, which affected the efficacy of the entire unit in combat.