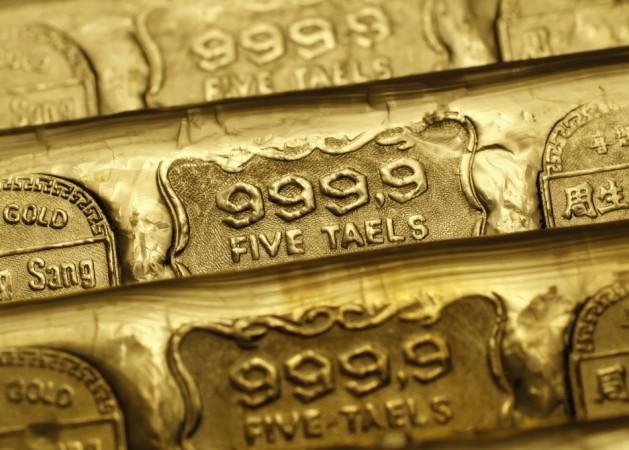 India's gold demand slumped 29 percent in the year's first quarter, falling far behind China, which is now the world's leading bullion market, the World Gold Council (WGC) said Thursday.
As per the organization's report, the country's gold consumption in volume declined to 207.6 tonnes in the first quarter, as compared to that of 291.8 tonnes in the same period the previous year. India's gold jewellery market reported a drop at 19 percent to 152 tonnes, while investment demand dipped 46 percent down from 55.6 tonnes in the previous year.
The decline has had an impact on global gold demand, which tumbled 5 percent to 1,097.6 tonnes in the first quarter. Demand for gold had receded in the technology, jewellery and several other sectors, thereby leading to an "offset (in) growth in the gold investment demand," WGC said in its quarterly report.
In terms of global demand, Marcus Grubb, investment MD from WGC, believes that resolution of Greece and eurozone issues may help reinforce demand for gold, Mining Weekly said. Grubb sees gold purchases more as a "hedge against inflation risk, currency depreciation and market volatility", following Greece's possible exit from euro, the report said.
China, on the other hand, hit the precious metal record closing in at 255.2 tonnes, up 22 percent from last year. Despite the sluggish economy, high income levels and gold purchases made during the Chinese New year bolstered high gold demand across the nation.
The sharp drop is largely on account of multiple factors that include higher gold prices, tax on new gold jewellery, increased excise duty and volatility and weakness in the Indian currency. The 10 percent hike in excise duty was, however, withdrawn following a prolonged strike among jewelers across the nation.
"The beginning of 2012 has been a challenging period for the Indian gold market. Despite all the challenges - price rises, economic slowdowns, rapid social change, gold retains its lustre for consumers. We are optimistic that demand levels will normalize in the upcoming months as Indian consumers adjust to the new gold landscape," WGC Managing Director, India and Middle East, Ajay Mitra said according to the Business Standard.
"We believe that the encouraging levels of demand seen during Akshaya Tritiya and the recent wedding season will flow through into the second quarter, as more consumers build gold purchases into their budgets," he continued.
Despite the positive note that demand will pick up overtime, given India's emotional and historic association with gold, the yellow metal is possibly in the midst of competition from other precious metal commodities. Demand for platinum is gradually gaining traction in India's vast jewellery market and is selling at exorbitant discounts compared to gold prices, Reuters said
Spot gold was trading at around Rs. 28,450 per 10 grams ounce on Thursday, with platinum selling at around Rs. 30,260 for 10 grams.