It has been a stop-start ODI series for Shikhar Dhawan. He has looked in good touch, got a few cracking strokes away, but then has been dismissed. He has been one of the main threats from India, but the West Indies bowlers have managed to keep a lid on him.
If we scratch the surface and read into the numbers with more detail, we will find that the left-hander has not been as prolific against the Windies as he has been against the rest of the opposition.
In 21 matches against the Windies, he has managed to score only 717 runs at an average of 35.85 and with a strike rate of 88.95. These figures are only better than his numbers against England.
Dhawan's mediocre run against Windies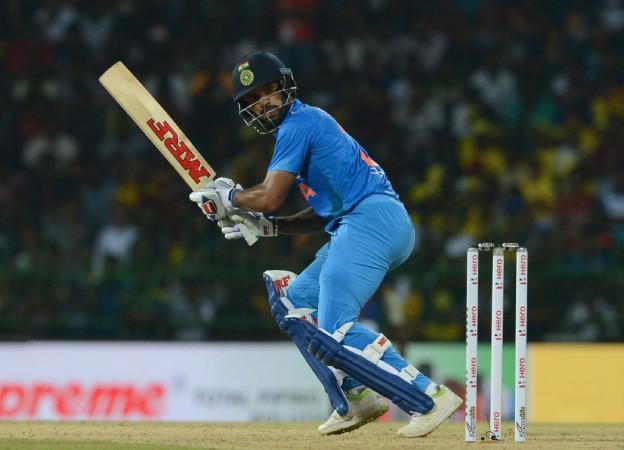 The left-hander has not been doing well in the recent past against the Windies as in the last five matches, he has managed to score just a solitary double-digit score and has struggled his way to score 44 runs at an average of 8.80.
However, as has been mentioned earlier, he has been in good run-scoring form this year against the white ball and has the chance to reverse his fortunes when the sides clash in the third ODI in Pune.
Another area which has been problematic for India has been the form of the fast bowlers. The selectors have roped in Jasprit Bumrah and Bhuvneshwar Kumar to shore up the fast bowling department, and rightly so.
The numbers do not make for a great reading. With an average of 43.59, the Indian pacers have the worst bowling average this year and this is where the Windies batsmen have taken the game to the hosts and have galloped away past 300 in two successive innings.
As has been the case right through his career, Indian captain Virat Kohli has had a big impact on the results and the number of runs India has scored.
Kohli has contributed almost 26 percent of the total runs scored by India this year. In Pune, he has amassed 212 runs at an average of 70.66.