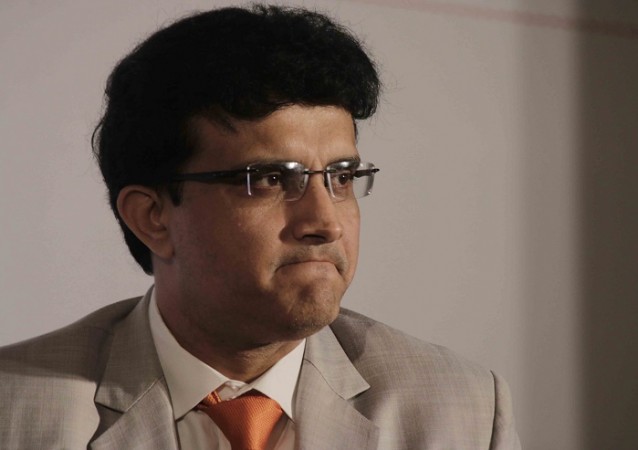 Virat Kohli-led team has reached the Caribbean where India will square off against West Indies in a four-match Test series, which starts on July 21. This is Anil Kumble's first assignment after being appointed as boss of the team and the former leg-break bowler has already taken some key decisions, including not taking a bowling coach for the tour of West Indies.
However, India have decided to take Sanjay Bangar and Abhay Sharma as batting and fielding coach for the tour, respectively. Before heading to the West Indies, the India players got to meet the new coach in the training camp in Bangalore.
Overall it was a good prepatory camp, where batsmen and bowlers tried to hone their skills, and also tried to improve upon their fitness. Kumble also spent a good amount of time with the bowlers, also on individual basis, which sent strong signals that he is more than capable of taking responsibility as the bowling coach.
However, one of the Cricket Advisory Committee member, Sourav Ganguly said that it is Kumble's prerogative not to take a bowling coach, but feels someone can be roped in later. There have been a number of former India bowlers, who were thought to be favourites including Zaheer Khan.
"It is Anil's prerogative. Since he is a bowler, maybe, he did not appoint a bowling coach. I also have read in the newspapers that he may rope in pace bowling coach later. Let me stress that Sachin and Laxman have no role in appointing Anil's assistant coaches," Ganguly told mid-day in an interview.
"I have no knowledge about this (Zaheer). BCCI will have to see whether Zaheer is available for 365 days or not."
However, since the day of Kumble's appointment as India's coach, there has been a cold war between Ganguly and Ravi Shastri, who was one of the favourites to get the prestigious job. After failing to land the job, the former team director has taken a dig at Ganguly for not being available during his interview as well. But the Prince of Kolkata believes enough has been said about the controversy, and does not want to talk about it more.
"Enough has been said. I do not wish to discuss anything further," Ganguly said.