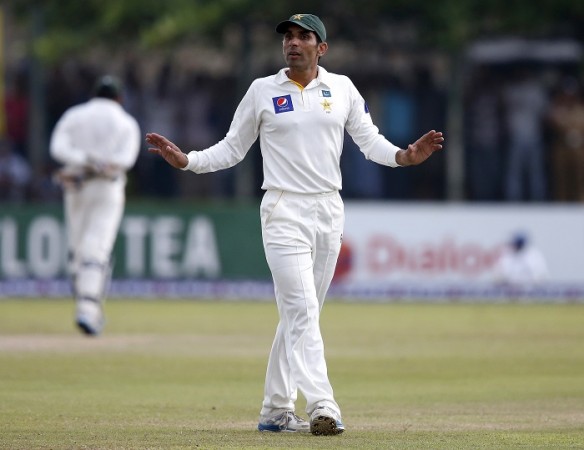 The India vs Pakistan series talks have come to a standstill after the recent Gurdaspur terror attack. The BCCI made it clear that under such circumstances a bilateral series cannot shape up and the board's decision has been backed by former India captain Sourav Ganguly as well.
But, cricketers across the border do not feel the same was, as earlier in the month the former cricketer Wasim Akram said politics should be kept apart and the India vs Pakistan series should go ahead.
Add Misbah-ul-Haq to that list of Pakistan cricketers, who want the series to take place irrespective of the political situation. The skipper feels the gentleman's game should not be linked to the political happenings.
"I believe that Pakistan and India should be playing against each other in bilateral series regularly and playing cricket should not be linked to the overall political relations between the two nations," PTI quoted Misbah as saying.
"I am all for Pakistan and India resuming bilateral ties this year and it is good for the sport in both countries and players."
One is not sure as to whether the series is going to take place anytime soon, but the Pakistan cricket board are more than willing to play against their arch-rivals.
The PCB were said to have met the BCCI to talk about the series, but nothing concrete came out of the meeting.
The BCCI were expected to open talks with the Indian government as well over a possible India-Pakistan series, but the recent terror attacks have forced the Indian board into a rethink.
With the chances of an India vs Pakistan series in December looking very slim, Mishab might rethink his plans of retiring from the sport after playing against the biggest rivals.