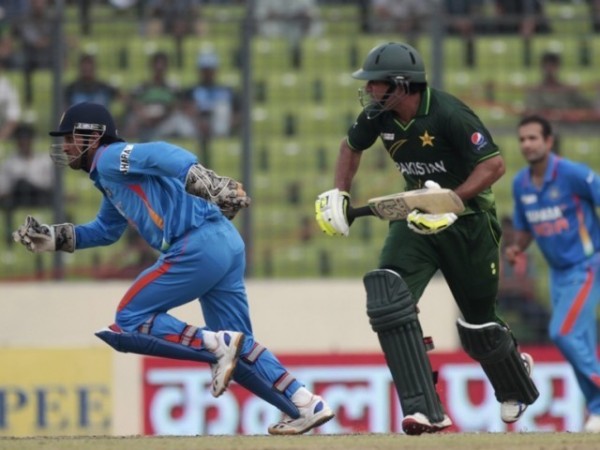 If there was any chance of an India vs Pakistan series in December, the Gurdaspur terror attack seems to have firmly laid it to rest.
The BCCI have made it clear that under the present circumstance, cricket cannot be played between the two countries. Even former India cricketer Sourav Ganguly has supported BCCI's stance.
Former Pakistan cricketer, Wasim Akram, does not agree both with the BBCI and Ganguly of not playing cricket against Pakistan.
"I believe that sports and politics should be kept apart and no matter what happens on the political front between India and Pakistan, cricket should be played," PTI quoted Waim AKram as saying.
Though one understands that sports and politics should not be mixed, it is difficult to shrug off terror attacks such as the latest one in Gurdaspur, or for that matter, the 2008 terror attack in Mumbai. These are bound to dampen efforts to resume cricketing ties with Pakistan.
Wasim Akram also shed some light on the fact that Pakistan toured India in 1999, when things were not going too well between the two countries. One remembers Pakistan tour of India then, which saw high level security provided to the team during the series.
"It was a tour where there was a lot of security around us and we mostly stayed inside the hotels. But we still continued playing cricket and it was a successful tour. I believe that bilateral Indo-Pak cricket ties must not stop," said Akram.
Talks between the Pakistan Cricket Board (PCB) and the BCCI had taken place in the recent past regarding the fate of the series, but no concrete details emerged out of it.
Had the Gurdaspur terror attack not taken shape, talks between the two boards could have resumed and a formal announcement was also possible.
The PCB, which has been more than willing to play India, is still hopeful for the series and chairman Shahryar Khan feels the decision shall be taken in a couple of months.
"The series is still on and we are even willing to play the series in the UAE. I think a clear picture and decision will come in two months time regarding whether the series will be held in December," said Khan.