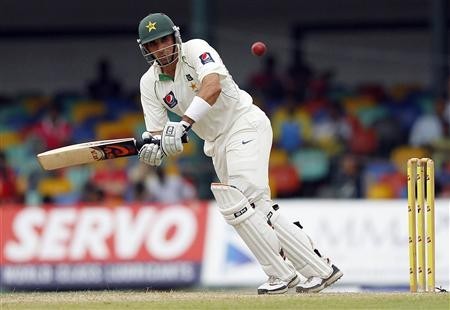 Misbah Ul Haq has been one of the best players for Pakistan cricket in all formats of the game and he now wants to play the Test series in December against India and then retire. The series between India and Pakistan has not been confirmed so far as talks are said to be ongoing.
The Pakistani batsman is fully aware that he does not have much cricket left in him, as he is already 41 years old. He wants to draw curtains on his glorious international career after playing against India, who are Pakistan's greatest rival in world cricket.
"I know very well that there is not much cricket left in me. Yes, I want to play a few more Test matches as I look forward to life beyond cricket. But there is a plan. If the series against India happens, I want to play that series and probably retire from international cricket. So India series can be my last one," PTI quoted Misbah as saying.
Misbah was less than impressive in his last Test series against Sri Lanka, where the right handed middle order batsman scored only one half century, but his contributions to Pakistan cricket cannot be overlooked. His experience and leadership qualities has helped youngsters in the team.
Misbah has a healthy batting average of 48.19 in Test cricket from 58 matches and will be eager to further better his average if the series between India and Pakistan takes shape. It could be a fitting end to one of Pakistan's best cricketers.
Misbah, who has already hung his boots in the ODI and T20 format, only plays Test cricket for Pakistan now. The Pakistani cricket feels it is a challenge for any cricketer to play only one format.
"But when you are just playing Test cricket, it becomes a challenge since there will be gaps. You straightaway cannot get into the groove but it's hard work as you don't have it easy in Test cricket. That's the difficult part," said Misbah.
But not everything is gloomy as he shed a positive light of playing in one format only.
"Now coming to the positive aspect of playing only Test cricket. There are enough gaps for you to think, just go back to the drawing board and work on your game," added Misbah.