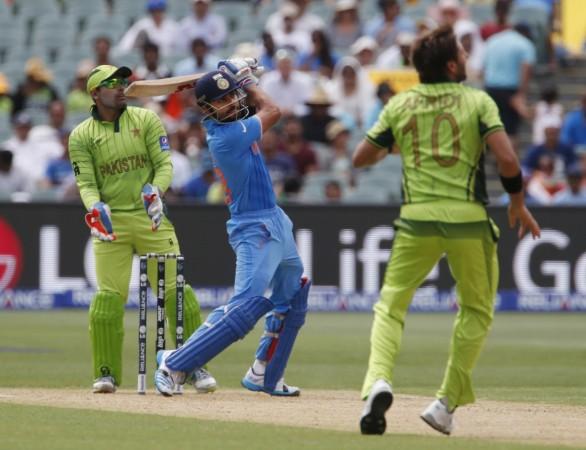 Cricket fans went into frenzy a few months ago when an India vs Pakistan series was announced. The series was scheduled for December, but things have not gone as smoothly as hoped, and the mega series has come under a dark thick cloud of uncertainty.
Still, fans across both sides of the border have their fingers crossed as an India vs Pakistan match is considered to be the mother of all contests, let alone a whole tour.
Former Pakistan Cricket Board chairman Najam Seth is also optimistic about the series. "If you ask me I am optimistic at this moment that we will have the series but given the history of Indo-Pak relations one can't say for certain what will be the situation in a few weeks or months," PTI quoted Sethi as saying on a television channel.
It is not only cricket fans across the border, but also millions across the world, who will love to see the resumption of bilateral cricket ties between India and Pakistan. More than a billion people watched the last India vs Pakistan game during the 2015 ICC Cricket World Cup, which just emphasises the high demand.
While the series has several reasons for not going forward, with one of them being broadcasting rights, as the BCCI are not eager to see the series aired on Ten Sports, who are the official broadcasters for Pakistan's home matches.
Even if the BCCI find a solution for broadcasting the game, the series needs to get a go-ahead from the government of India as well.
The foreign secretaries of both the countries had met earlier in the year and were keen to improve relations between India and Pakistan. One way to achieve that is by going ahead with a bilateral series.
Najam Sethi is optimistic that the Nawaz Sharif and Narendra Modi-led governments want the series to go ahead.
"The foreign secretaries agreed that cricket was one important way of keeping the channel open for talks and improving relations. That is why I am optimistic that the governments of Nawaz Sharif and Narendra Modi also want the cricket series to take place," said Najam Sethi.