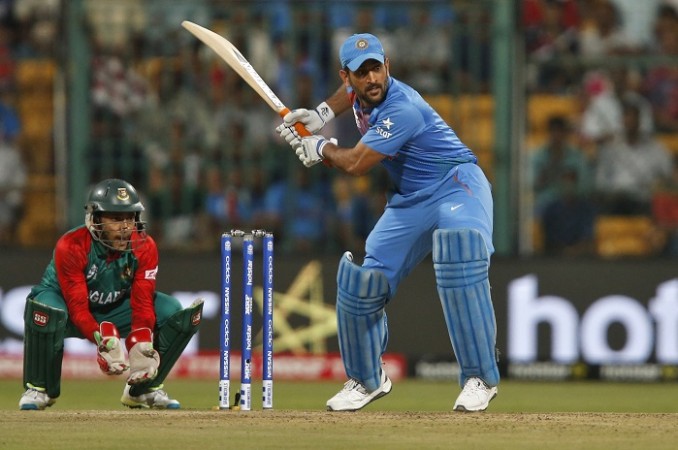 Virtual quarterfinal, do-or-die, be-all-and-end-all, a match worthy of a final, win-or-you-go-home and all that – India and Australia will know the importance of this final Group 2 match of the ICC World T20 2016, where only one result will do.
Neither team have been convincing so far in this T20 World Cup, while both have lost to the best team in the tournament so far – New Zealand. Both sides, though, pulled off wins when only a win would do, bringing them to this position – where a group match has turned into a knockout.
Australia and India have the strength in depth to go all the way and lift the title, of that there is no doubt. So, in a way it is a pity that one team will go back home early in the tournament. By the end of Sunday, with midnight just creeping in, there will be no more Virat Kohli, Rohit Sharma, MS Dhoni and R Ashwin or David Warner, Glenn Maxwell, Shane Watson and Steve Smith. And that is never a nice thing.
But then, the nature of this World T20 beast is that some of the big teams will get knocked out early, considering only two out of the five from each group can qualify for the semifinals.
Australia will come into this match in confident mood after seeing off the Pakistan challenge rather impressively. With the batting look iffy, at best, in their first two matches, the men with the willow finally came to the fore, putting the Pakistan bowlers to the sword in some style in Mohali.
On a true wicket, the likes of Steve Smith, Shane Watson and Glenn Maxwell made merry, before the Aussie bowlers comfortably defended the massive total of 193. The fact that Australia have already played, and won, in Mohali will give them an advantage over India, who are coming off playing on three slow wickets.
When the Chinnaswamy was finally expected to provide the kind of batting beauty that the India batters revel in, they were in for a rude awakening as the wicket started to take turn right from the off, before the pitch eased up considerably more in the second innings.
Credit must be given to the India bowlers for keeping the game interesting against Bangladesh, and taking it to the final over, where anything could happen, and did.
The India players will still be buzzing from that ridiculous win over Bangladesh, a victory which realistically kept them in the running for the semifinal place. Had they gone down to Bangladesh, the net run rate would have come into play for this match against Australia, but with two wins apiece now for both teams, it is a straight up you-win-and-you-are-in-the-semis shootout.
In the knockout matches, virtual or real, the team left celebrating in the end are the ones who handle the pressure better. India showed they can do that against Bangladesh, while Australia are masters of holding their nerve. That is precisely what makes this game so interesting, because it is so difficult to call.
May the best team win, and all the rest of the clichés.
India vs Australia World T20 schedule:
Date: Sunday, March 27.
Time: 7.30 p.m. IST (1 a.m. AEDT, 2 p.m. GMT, 9 a.m. ET).
Venue: PCA Stadium, Mohali.
TV listings: India: Star Sports 1, Star Sports HD1, Star Sports 3, Star Sports HD 3 (both Hindi). Australia: Fox Sports 3 and Channel Nine. New Zealand: Sky Sport 1. UK: Sky Sports 2. Malaysia: Astro Cricket HD. Hong Kong and Singapore: Star Cricket. USA and Canada: Willow TV. Caribbean: ESPN. Middle East and North Africa: OSN Sports Cricket. South Africa and Sub Saharan Africa: SuperSport 2.