Australia started their home season against India with an absolute thrilling win which has ensured a 1-0 lead in the 3-match T20I series. In a rain-curtailed match, the Duckworth Lewis system did help the hosts, but the batsmen and the bowlers did just about enough to clinch the match by 3 runs.
Virat Kohli won the toss and elected to field first and the visitors controlled the game beautifully in the first 10 overs. However, an onslaught by Glenn Maxwell and Marcus Stoinis brought the hosts back into the contest when rain intervened and even though Australia finished 158 in 17 overs, adjustments were made to the final score which gave India a target of 174.
'Exciting one for the crowd'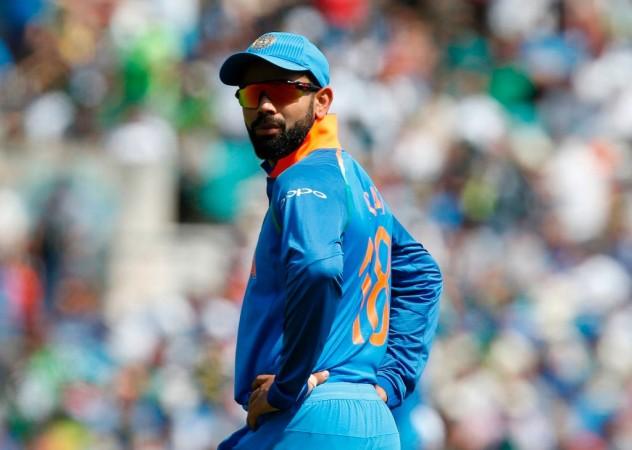 "Lot of Indians came into support us which is always the case anywhere we play. It was a close game, exciting one for the crowd to watch and for the players as well. Was a see-saw battle, captain Virat Kohli said at the end of the match.
India got off to a bright start and Shikhar Dhawan was on a mission with the bat as he bulldozed his way to 76 off 42 balls. Dinesh Karthik and Rishabh Pant were awesome towards the end, but a mini-slide in the middle order prevented India from crossing the line.
"Started well with the bat, fumbled in the middle overs, in the end, we thought we'll win with Pant and Karthik but it changed again with Pant's dismissal. He's (Shikhar) a very strong player at the top of the order. Hasn't got a T20 hundred yet, but the way he plays it really benefits the team. That's how it goes in the game," Kohli added.
India were not too bright with their fielding and Khaleel and Krunal did not impress with the ball either, but Kohli believes these things are part and parcel of the shortest format and there is not much time to introspect before the second match.
"On the day, if we can have three-four guys to stand up for the team, that's what we want. Don't have much time to think of things, which can be a good thing as well as a bad thing," the captain said