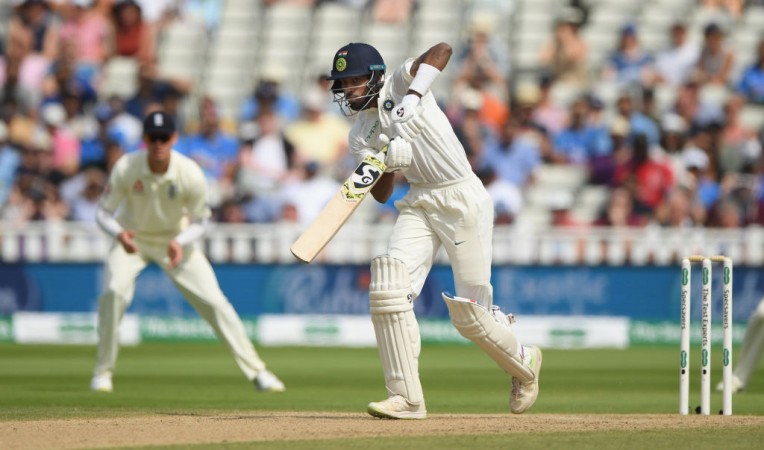 It was possibly the worst day for the Indian team on the England tour so far. After being skittled out for a mere 107 on the first day, Chris Woakes and Jonny Bairstow not only bailed England out of a hole but batted them to a position of strength at the end of the day 3.
England ended day 2 on 357 for 6 and now lead the visitors by 250 runs. With the forecast fairly clear for day 4, the signs are very ominous for Virat Kohli's men.
On a surface, where the England seamers led by James Anderson wreaked havoc, India opted to go in with two spinners and drafted in Kuldeep Yadav at the expense of Umesh Yadav. The spinner could not get any assistance from the pitch and this move has already backfired.
'The ball stopped swinging'
"Nothing happened. That was the problem. As a bowling unit we tried, but all of a sudden the ball stopped swinging. And Woakes and Bairstow took the game away," Pandya, who impressed with two wickets, told reporters after the day's play.
"It happens in Tests. You get five wickets or four wickets quickly and then have a partnership. With our batting line-up also we have done it many times. It's part of the game," he further added.
When Chris Woakes joined Jonny Bairstow, India were still in the game with England placed at 131 for 5, but then a 189-run stand for the sixth wicket batted the visitors out of the game.
"Any team would have got the same score we got, you know. Playing in that condition, there was a little drizzle, the wicket also got a little wet. Conditions were completely different. When we bowled today, it was the proper wicket. The first day it was different. Today what we got was the actual wicket we expected on the first day. Because of the weather, the wicket changed and it was doing a lot," the all-rounder said.
Speaking about the decision to play two specialist spinners, Pandya once again spoke about the conditions and how they became much easier on day three.
"So, three (pacers) was enough, to be honest. We did enough, we bowled properly. Today's wicket was the wicket which we expected. It was a proper call. Had this been a five-day game, spinners would have come into play. Because of the rain and everything, it shortened (the game) and there were not many footmarks. Had this been a five-day game, it would have been different," he said.