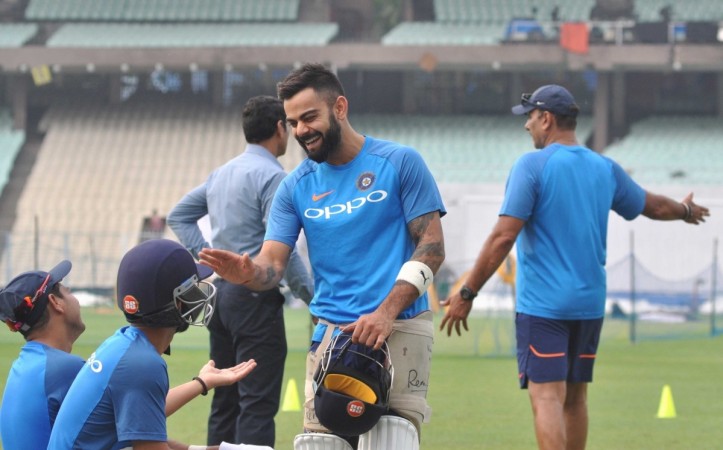 The Indian selection committee will meet on Monday (November 27) in Nagpur to announce the squads for the upcoming third Test, ODI and T20I series against Sri Lanka along with the Test squad for the much-anticipated South Africa tour, starting January 5, 2018.
Board of Control of Cricket in India (BCCI) acting Secretary Amitabh Choudhary has convened the meeting, which will be held after the fourth day's play of the ongoing second Test between the hosts and Sri Lanka, according to The Hindu.
Also read: Will selectors pick Yuvraj Singh for Sri Lanka limited over series?
Among the many things that will be discussed is captain Virat Kohli's availability for the upcoming limited over series against the islanders. With the Delhi batsman expressing his disappointment over hectic scheduling, it is widely believed that the selectors will rest him ahead of the South African tour.
In his absence, Rohit Sharma is likely to lead the team in the limited over rubbers, which will have three ODIs and three T20Is.
Also read: Virender Sehwag wants Virat Kohli to take rest, names his choice of captain for Sri Lanka series
It will also be interesting to see if Yuvraj Singh, who skipped his Ranji Trophy duties to focus on improving fitness after he had reportedly failed yo-yo tests in the past, gets a chance to make another limited over comeback.
On the other hand, Hardik Pandya, who was rested for the first Two Tests against Sri Lanka, is expected to return for the upcoming ODI and T20I series.
Meanwhile, no surprises are expected in the Indian Test squad. However, India might be tempted to include a wrist-spinner along with R Ashwin and Ravindra Jadeja in what is expected to be a 16-man unit.
Schedule of upcoming India matches
3rd Test vs Sri Lanka in New Delhi - December 2 to 6
ODI series

1st ODI vs Sri Lanka in Dharamsala - December 10
2nd ODI vs Sri Lanka in Mohali - December 13
3rd ODI vs Sri Lanka in Visakhapatnam - December 17
T20I series
1st T20I vs Sri Lanka in Cuttack - December 20
2nd 2T20I vs Sri Lanka in Indore - December 22
3rd T20I vs Sri Lanka in Mumbai - December 24
South Africa Tests
1st Test vs South Africa in Capetown - January 5 - 9
2nd Test vs South Africa in Centurion - January 13 - 17
3rd Test vs South Africa in Johannesburg - Januar 24 - 28