The Indian team for the upcoming limited overs series against Sri Lanka will be picked on Monday. All eyes will be on Yuvraj Singh, who has been putting his best feet up at the National Cricket Academy (NCA) in Bangalore to improve his fitness standards.
There has been a lot of talk regarding the yo-yo test, which has become important criterion for a player to be considered for selection. Yuvraj has reportedly failed the test, leading to his exclusion. He has not played a single game for India since the ODI series against West Indies in June 2017.
Hence, Yuvraj seems to be hell-bent on making it to the India team, training at the NCA even when the Ranji Trophy is going on, where he was supposed to represent Punjab in the domestic competition.
However, some of the BCCI officials are reportedly not too happy with the left-hander as Yuvraj gave the Ranji Trophy a miss. He played only one out of five rounds, scoring a paltry 30 and 42 runs during the contest. It has to be noted that the selectors have always given consistent domestic performers a chance to represent India.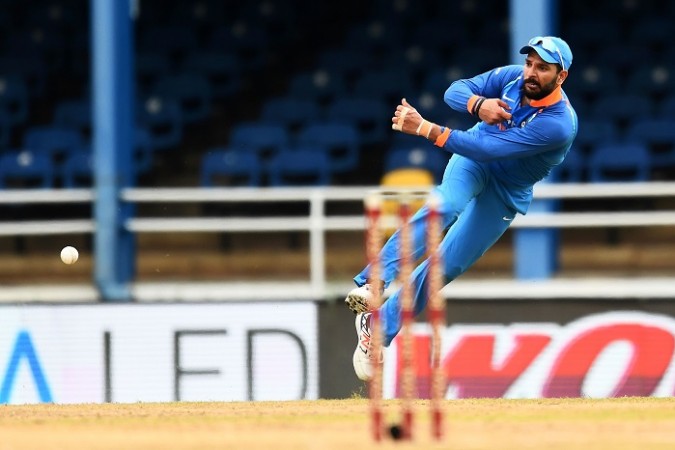 Unfortunately for Yuvraj, he has not ticked the boxes in many departments to be considered for selection. He has not been playing regular Rajni Trophy matches so even if his fitness standards might improve, there is no guarantee for his inclusion on the ODI, T20 series.
Will the selectors ignore everything and give him a final chance?
India have been playing regular cricket for quite some time and the likes of Virat Kohli, other players might be rested, especially with the tour of South Africa coming up. India might not field their best available team, and this could be a perfect chance for the selectors to give a final chance to Yuvraj.
If the player impresses everyone with his fitness and scores runs against Sri Lanka, he can be considered for future matches, if not, he may no longer have a future with the Indian team.