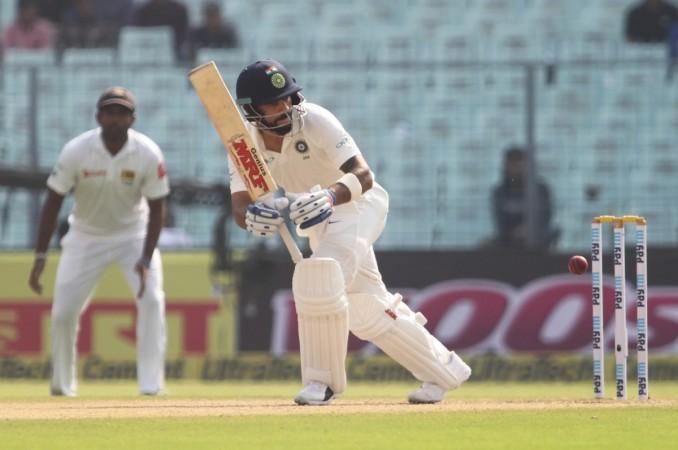 After Indian captain Virat Kohli openly criticised the scheduling of India's international calendar, he has received support from former players. First, it was Sourav Ganguly and now Virender Sehwag has backed Kohli.
The 29-year-old Kohli, before the start of the Nagpur Test against Sri Lanka, had admitted that they have no time to prepare for South Africa tour, which starts in January 2018.
The skipper had called for more time between series. Just a couple days after the matches against Sri Lanka at home, India travel to South Africa in the last week of December.
Kohli had said they were playing on green pitches in Sri Lanka Tests at home as preparation for South Africa tour due to a cramped schedule.
"Yes we're looking at this [green pitches at home] as an opportunity [to prepare for South Africa]. Unfortunately we have got only two days to get on the flight to South Africa after this series [Sri Lanka] gets over. So we had no choice, but to be in game situation and think of what is ahead for us," Kohli told reporters in Nagpur on Thursday (November 23) on the eve of the second Test.
Now, Sehwag has supported Kohli's views and wants the Delhi right-hander to take rest and has suggested Rohit Sharma's name for captaincy.
"Virat Kohli should take out time and spend some time with his family. As we have seen before, when MS Dhoni took a break and gave the responsibility to Gautam Gambhir, India didn't lose a match and this time I think that India will not lose to Sri Lanka if Kohli does not play. Rohit Sharma can take on the captaincy role in the skipper's absence," Sehwag was quoted as saying by "India TV".
The former batsman slammed the Board of Control for Cricket India (BCCI) for "poor planning".
"Kohli was right to point out that the team hasn't got enough time to prepare for the South Africa tour. They will have two practice matches but if it rains there, their three-day practice match preparation will also go for a toss.
"If we get there two weeks before the series, the players can familiarise themselves with the wicket and have a few practice sessions to prepare themselves. This is poor planning by the Board, if the Sri Lanka series had to happen, they could have made it shorter for Team India to prepare themselves for the Proteas tour," he said.
After the three Tests, India and Sri Lanka will face off in three ODIs and three T20Is. The series ends on December 24. India-South Africa first Test starts on January 5, 2018.