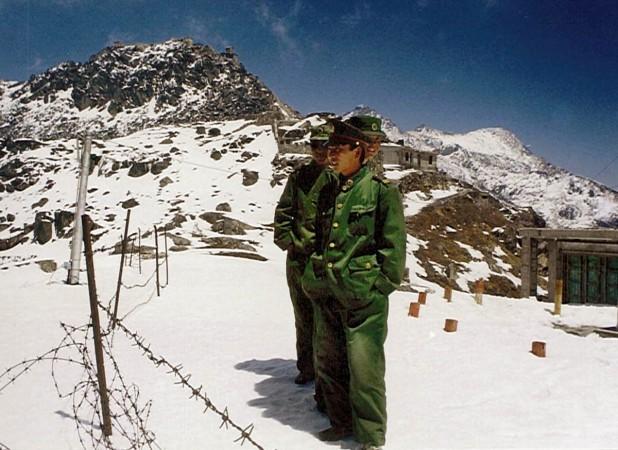 In response to China extending infrastructure close to the disputed border with India, the Indian Railways is firming up plans to built four strategic rail lines in the Himalayas. Once complete, the rail lines will allow rapid deployment of security and defense forces to the border to counter unwanted advances by the Chinese.
The decision was taken based on instructions of Ministry of Defence and the project is expected to cost a staggering Rs 2 lakh crore.
The longest of the four lines will be the Bilaspur-Manali-Leh railway line, spanning a distance of 498 kilometers. Its highest point will be 3,300 meters above sea level, making it one of the highest in the world.
The other three strategic rail lines are:
249-km North Lakhimpur-Bame (Along)-Silapathar
227-km Pasighat-Tezu-Parsuram Kund-Rupai
170 km Missamari-Tenga-Tawang
The mega project was approved by the Cabinet Committee on Security in December 2015. Indian Railways are on the last leg of the location survey, the final report on which is expected at the Ministry of Defence by March 2020.
On the Chinese side, there is a rail line connecting Shigatse in Tibet, which is about 1,250 km from the border with India. This line will in all probability be extended to Dromo − close to Doklam near Sikkim, which was a major flashpoint between the armed forces of India and China last year − and Nyingtri in Arunachal Pradesh, which is claimed by China.
Meanwhile, improving accessibility to remote locations on the border comes at a huge cost.
The initial length of the rail line to Tawang will be reduced from 377 km to 170 km by building tunnels. The longest tunnel on the route will be 30 km. With the cost of building a kilometer-long tunnel in the mountains estimated to be around Rs 100 crore, the Tawang tunnel alone will cost Rs 3000 crore to build.
The total expenditure on the Tawang line is expected to be around Rs 50,000 crore.
The rail lines will pass through tough and unforgiving terrain and it will be a challenge to build these in the Himalayas as they are a fragile and young mountain range. No other traffic except trains catering exclusively to the defence forces are expected to ply on these lines so it is the Ministry of Defence and not the railways which will shoulder the huge cost of this project," says a government official.
He added that after the survey is over the railway will make a cost estimate for the Ministry for Defence to give the final go ahead.
Once the survey report is submitted in 2020, it will take five years for the lines to be constructed.