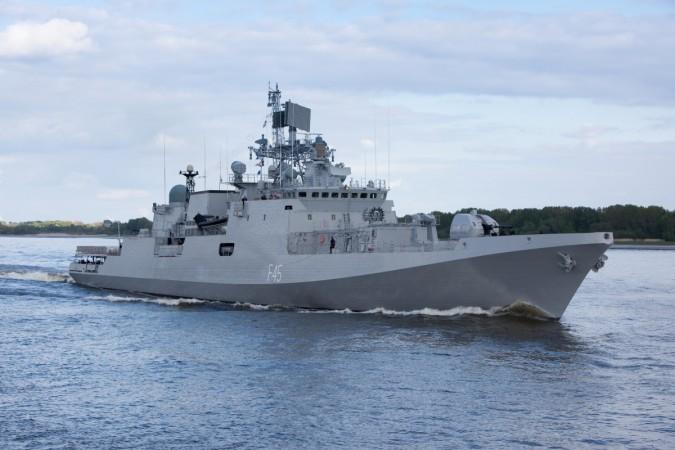 India and Russia are expected to sign a deal for four stealth frigates for the Indian Navy when Prime Minister Narendra Modi hosts Russian President Vladimir Putin for an annual summit in New Delhi in October, reports The Hindustan Times.
Two ships will be built in Russia, while the remaining two will be constructed at the Goa Shipyard Limited (GSL).
"The groundwork for signing the deal has been signed by the two sides. After the contract is signed Russia will deliver the ships after four years while we will take six years to deliver the first ship and one more year to deliver the second," said GSL chairman Rear Admiral (retd) Shekhar Mital.
The navy operates six Talwar-class stealth frigates at the moment bought from Russia and inducted between 2003 and 2013. India signed an Inter-Government Agreement in 2016 for four frigates.
The four stealth frigates will be of the new Admiral Grigorovich-class, a modified and more modern version of Talwar-class, and will be armed with BrahMos supersonic anti-ship and land attack cruise missile.
The two countries are also expected to sign the Rs 39,000-crore contract for the supply of five units of Russian S-400 Triumf surface to air missile defence system. The S-400 has the capability to destroy aerial targets, including aircraft, unmanned aerial vehicles, ballistic as well as cruise missiles out to a range of 400 km.
US, which has imposed sanctions on Russia, complained to India that the acquisition of S-400 will complicate interoperability between US and Indian forces.
India is negotiating with the US to allow it to bypass the sanctions as more than 70% of the equipment used by its military is of Russian origin.
India and Russia are also working on finding ways to bypass US sanctions.