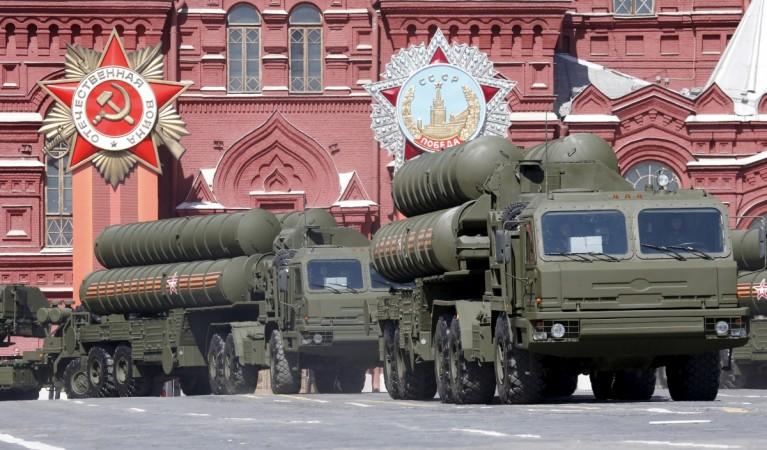 India and Russia are finding options around the US imposed financial sanctions on Moscow but the two countries are yet to find out options to close defence deals including ₹39,000 crore deal for one of the most advanced air defence systems, S-400. The deal is expected to be signed towards the end of the year.
Although India has been successful in obtaining the exemption from the US Countering America's Adversaries through Sanctions Act (CAATSA), the economic and financial sanctions have prevented the money to be transferred for defence deals between India and Russia. Three defence contracts are likely to come under the clouds of uncertainty which are expected to be signed between Prime Minister Narendra Modi and President Vladimir Putin in October.
In past, India has paid for the defence purchases from Russia in dollars but since the sanctions are now in place it will be forced to pay in Rouble. But due to the large volume of defence deals, the rupee-rouble trade is not expected to bail out.
"We are in the process of solving financial issues (due to sanctions). We are open to finding new ways on how to go about that. There can be a number of options, one being trade in national currencies, at least for some part (of the payments)," Dmitry Shugaev, the head of the Russian Federal Service for Military-Technical Cooperation, told The Economic Times.
India had transferred an excess of $2 billion to Russia for the purchase defence equipment and spares to bypass the sanctions but some critical payments including $15 million transfer to repair the damaged INS Chakra nuclear submarine are frozen.
While India and Russia are likely to figure out the existing contracts nut the new deals are expected to come under higher scrutiny from the banks impacted by the US economic sanctions. It is to be noted that apart from the S-400 missile shield, negotiations are in the final stages to manufacture the AK-103 assault rifles locally in India with the Ordnance Factory Board.