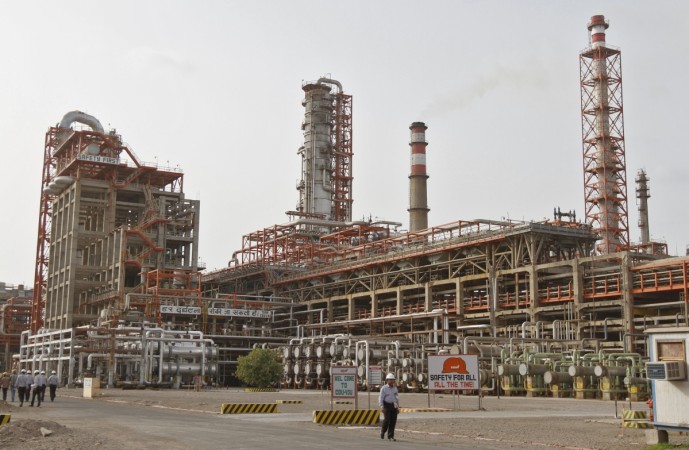 India will pay Iran an interest of 1.5 percent for the $6.5 billion in oil dues the country owes to the gulf nation, reported Press Trust of India. As a goodwill gesture, the interest paid will compensate the foreign exchange losses Iran will incur for a delayed payment on its shipments.
Over the last three years since the UN sanctions on Iran came into effect, India has paid 45 percent of its dues in rupees through its UCO Bank, while another 55 percent of the shipment cost was agreed to be paid when the blockade on banking channels with other foreign currencies were lifted.
With Western sanctions lifted in January 2016, Iran had requested for the payment to be completed. However, difference in foreign exchange rates over the years and India wanting to pay at the rates prevailing during the time of purchase led to negotiations.
A request for 1.5 percent interest rate on the oil bill due from India was made by Iranian Central Bank Governor Valiollah Seif to Minister of State for Petroleum and Natural Gas Dharmendra Pradhan during the latter's visit to Tehran on April 9.
According to the PTI report, when the 45:55 payment system became operational in 2013, rupee to a U.S. dollar stood at 55, however, today it hovers around 67. "Iran believes it will lose about Rs. 1,500 crore due to the exchange rate variation and this interest rate will help make up for it," said a finance ministry official.
Accordingly, refiners will now pay the amount as per the rates existing at the time of purchase of crude oil plus a 1.5 percent interest on it.
Iran has also requested dollar equivalents of its dues to be paid in euros. Further, it wants all its past oil dues as well as its future billing to be cleared to Asian Clearing Union (ACU), as reported by PTI.
The Reserve Bank of India has forwarded a request to the Department of Economic Affairs to bring Iran under the ACU mechanism.
"Settling payment through ACU mechanism hinges on availability of international banking channels to make euro settlements. We are still awaiting that to happen," the official said.
Essar Oil and Mangalore Refinery (MRPL) are among a few refiners that owe money to Iran's oil company.