Both India and Pakistan are stepping up their operational readiness along the Line of Control (LoC) — a move that is expected to increase strain in the ties between these countries as well as put the entire region in further tension. Even the world will possibly be sitting up to watch — and maybe intervene if things look like they are getting out of hand — as the two nuclear-armed nations rattle their sabres.
While India-Pakistan relations have been strained for quite some time, matters have been exacerbated over the past few weeks by the continued ceasefire violations from the Pakistani side, and the mutilation of the bodies of two Indian jawans who were killed in one of those truce violations.
Arun Jaitley, who currently holds the Defence portfolio, had asked people after the incident to have faith in the Indian Armed forces, assuring that they would give a fitting reply to Pakistan. That reply came in the form of a number of punitive strikes India carried out along the LoC, destroying several Pakistani Army posts.
A day after Indian Army made this and other information pertaining to its counter-terrorism initiatives public, Pakistan Air Force (PAF) claimed it had flown a fighter jet over the Siachen Glacier. Indian Air Force (IAF) was quick to junk those claims, even as PAF said its forward operating bases had been put on alert.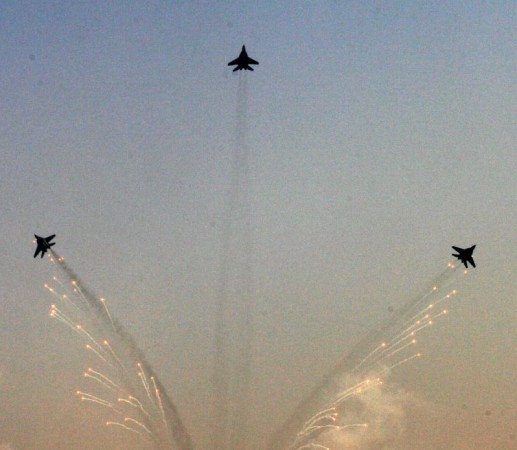 IAF itself has not been idling around. Air Chief Marshal BS Dhanoa had a few days ago sent personal letters to nearly 12,000 officers asking them to be ready for operations "at a very short notice." A Kargil-like conflict may be on the cards, and the IAF chief was possibly alluding to this when he wrote in the letter: "In the recent past, there have been instances and occasions where lack of professionalism has shown the IAF in poor light."
He also told the IAF personnel: "There is no choice but to stay abreast of new technological advancements both own as well as that of our adversaries. Only then will we come out with war-winning, out of the box solutions."