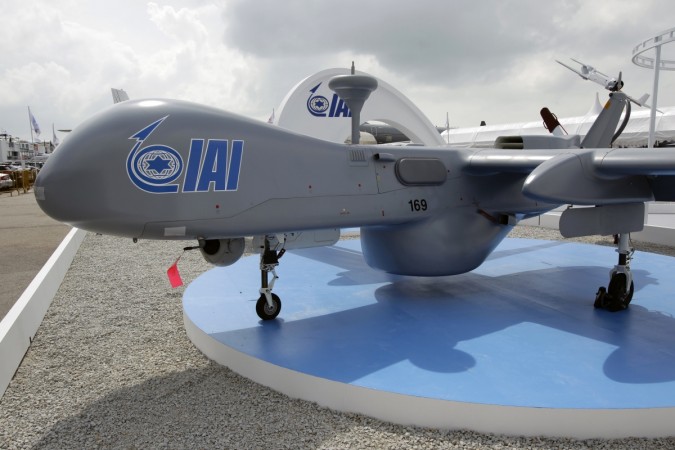 India will send a business delegation to Tel Aviv to participate in a defence and security seminar to be held from Feb.21 to 25 in order to explore investment and manufacturing opportunities in collaboration with Israeli companies.
The Indian delegation, consisting of enterprises with interests in defence, aerospace and security, will look at joint R&D, co-development and co-production of defence equipment at the seminar being organised jointly by India's Federation of Indian Chambers of Commerce and Industry (Ficci) and SIBAT, the International Defence Cooperation Directorate of Israel's Ministry of Defence.
"The mission will connect companies in Israel to the Indian industry through B2B networking sessions and meetings with leading industry organisations, senior government officials, OEMs and procurement agencies in Israel to facilitate greater cooperation," Ficci said in a statement.
Israel has said it is willing to work in the area of defence under Prime Minister Narendra Modi's "Make in India" initiative.
"In the field of defence, we are open for the concept of transfer of advanced technology and joint development. Both our governments as well as the Israeli companies that are already implementing projects in India are ready to engage with relevant partners under the 'Make in India' initiative to create more viable and sustainable partnerships," said Daniel Carmon, Israel's ambassador to India, in a statement.
Israel is apparently to transfer defence technology to Indian companies. "The bilateral cooperation includes not only in acquisitions but also sharing technologies and knowledge," said Brig Gen (Ret) Mishel Ben Baruch, Director of SIBAT.
More than 24 Indian and over 100 Israeli companies are likely to participate in the seminar where about 500 B2B meetings are expected to take place.
Indo-Israel defence ties are on the rise ever since the Narendra Modi government came to power in May 2014. In September last year, India expedited its plans to buy drones from Israel that can be armed, which would allow India to carry out strikes with minimum risk to its soldiers.
"The plan to acquire Israeli Herons was first conceived three years ago, but in January the military wrote to the government asking for speedy delivery, the sources said, as Pakistan and China develop their own drone warfare capabilities," Reuters had reported last September.
During the same month, the Modi government approved Indian Air Force's request to acquire 10 Heron TP drones from Israel Aerospace Industries (IAI) that can be fitted with weapons to engage targets on the ground, the agency reported, citing an air force official with knowledge of the matter. The deal was valued at about $400 million.