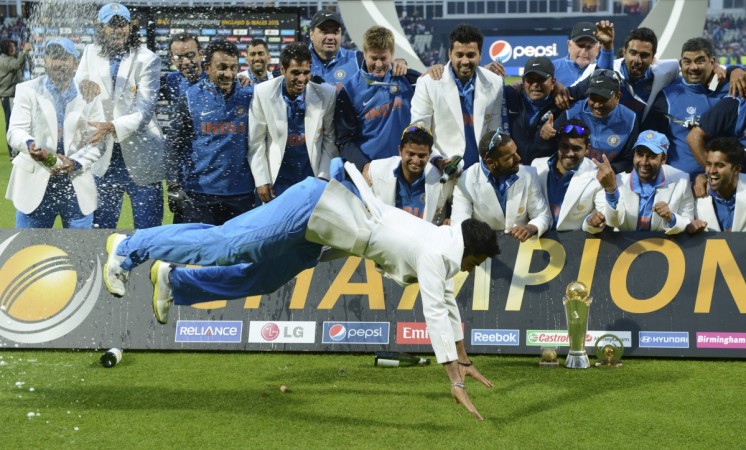 A few days back, senior BCCI (Board of Control for Cricket in India) official Ajay Shirke launched a scathing attack on the ICC (International Cricket Council), and criticised them vehemently after the Indian cricket board was excluded from the ICC Finance Committee meeting held in Dubai earlier this month. The BCCI even mentioned that they would contemplate not sending the India cricket team for the Champions Trophy 2017 in England.
Also, earlier this month, it was reported that the Anurag Thakur-led BCCI was miffed with the ICC's budget allocation to ECB (England and Wales Cricket Board) for hosting the CT 2017. In comparison with the budget allocated to the BCCI for the World T20 2016, the budget for CT 2017, to start on June 1, is way more.
Clearly, things, as they look, are going from bad to worse between the BCCI and the ICC. However, does the world cricket governing body feel that they are in some sort of a 'war' with the Indian cricket board?
ICC CEO Dave Richardson cleared the air. "From ICC's perspective, there is no 'war'. There is no such thing as the ICC other than it being an association of members," Richardson said in an exclusive interaction with ET Sports. "The members are the ICC, all 105 of them. India are an extremely valuable and influential member of the ICC. We are going through times of change -- the governance and cricket structures are being reviewed by the members.
"In times of change everyone has to adapt for the long-term benefit of the sport. The ICC chairman and I have no issues with the BCCI. All that we can ask is that the BCCI and all the other members do what they believe is best for the sport."
Over the issue of the BCCI asking the MS Dhoni-led India cricket team to quit the CT 2017, Richardson mentioned: "We [ICC] have had no communication [with BCCI] at all over this issue. Eight teams have qualified and we anticipate those eight teams will compete next year in England."
India play arch-rivals Pakistan in their first game of the competition on June 4.