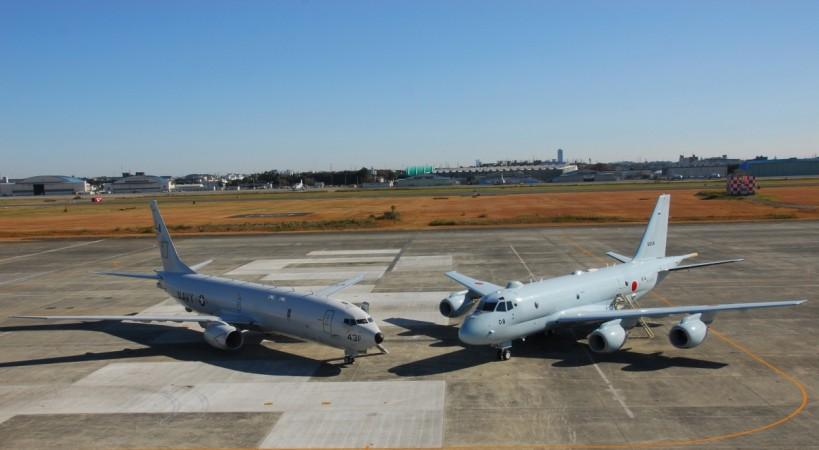 Early on Wednesday, India signed an agreement with U.S. defence major Boeing Defense to purchase four P-8I Neptune submarine spy planes for Rs. 6,700 crore ($1 billion). The country already has eight such long range aircrafts in service, monitoring submarine movements in the Indian-Ocean region.
Reuters noted that the move to purchase four more aircraft was aimed at increasing the navy's power to check the presence of China in the Indian-Ocean region. It highlighted that the Chinese navy had sent submarines around the ocean region and also docked a nuclear-powered boat in Sri Lanka overlooking India's southern border.
With an operational speed of 450 miles per hour and a range of 4,500 nautical miles, P-81s are also fitted with harpoon missiles for anti-submarine warfare. Capable of carrying missiles, bombs and mines, the aircraft has high descent rates and short-field landing, reported Hindustan Times. It added that the aircrafts also had dual cockpits, bomb bay area for torpedoes and tubes to launch sonar listening buoys.
P 81's anti-submarine and anti-surface warfare capabilities are expected to add strategic depth to India's blue water warfare and increase its undersea warfare capabilities. It is expected to boost Indian navy's intelligence, surveillance and reconnaissance capabilities beyond 2050, also helping phase-out the presently-serving, but post-independence fleet of Soviet Tu-142.
Slated to enter the service within three years, P-81 Neptune is an Indian version of USA's P-8A 'Poseidon'. It is also a military version of Boeing's extremely popular commercial aircraft, Boeing 737.