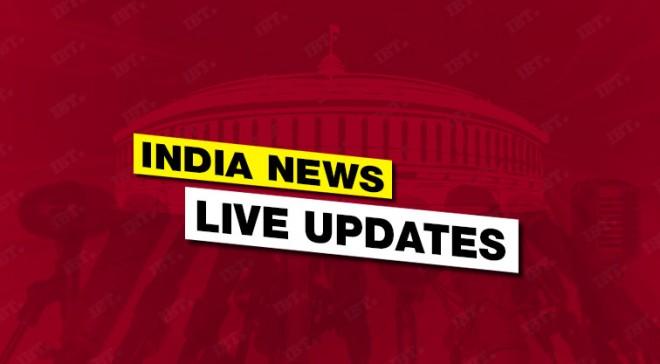 Read all live updates, breaking news from across India right here on International Business Times India:
Here are the live updates:
6:06 pm IST: NHRC notice to the Govt of Jharkhand over pregnancy and abortion of a class VI student of a State run residential school in Garhwa district.
5:16 pm IST: Limits placed on cash withdrawals from ATMs stand withdrawn from Feb 01. Banks may, at their discretion, have their own operating limits: RBI
4:27 pm IST: J&K: Five Army soldiers who had been trapped under snow after the caving in of track in Machill sector on 28 Jan succumb to injuries.
4:13 pm IST: SC appoints former CAG Vinod Rai to head the BCCI along with Ramachandra Guha and Vikram Limaye.
3:13 pm IST: Amulya Patnaik appointed as next Delhi Police Commissioner.
2:52 pm IST: Vodafone, Idea merger: New entity to change the pecking order of Indian telecom
2:07 pm IST: RSS defamation case: Bhiwandi Court adjourns hearing till 3rd March 2017
12:41 pm IST: Karnataka HC refused to vacate stay on Kambala. Matter adjourned for 2 weeks by Karnataka HC, HC advised petitioner to come back once SC grants verdict on Jallikattu.
11:50 am IST: Supreme Court dismisses bail application of Asaram in connection with two rape cases. SC orders registration of a new FIR against Asaram for filing fake documents in connection with his health. The Supreme Court also levied a fine of Rs 1 lakh on him.
11:14 am IST: UP: Six bus passengers dead in collision between a bus and a truck on NH 28 in Sant Kabir Nagar. Of the 27 injured, 10 are critical.
11 am IST: Around 100 firecracker-manufacturing companies move the Supreme Court, seeking modification of its order that banned sale of firecrackers in Delhi and the NCR.
10:15 am IST: Multi-vehicle collision on NH 27 near Baran in Rajasthan has resulted in a death, while at least 12 have been injured. Foggy conditions are being blamed for the accident.
10:10 am IST: A terrorist hideout has been busted by security forces in the Shopian district of Jammu and Kashmir, with arms and ammunition seized from the spot.
9:55 am IST: One person has been arrested in connection with a Delhi Police constable being shot at near the Delhi border with Uttar Pradesh in Ghaziabad.
9:20 am IST: NRIs owing allegiance to different political parties have taken to the roads of Ludhiana to campaign for the upcoming Punjab elections.
9:10 am IST: Congress leader Mallikarjun Kharge has said over party veteran SM Krishna quitting the Congress but not politics: "I have been in politics for 50 years, but things don't happen according to us. Due to different reasons some decisions aren't taken properly."
8:50 am IST: Landing operations at the Delhi airport have been suspended due to dense fog. It remains to be seen where the flights will be diverted to.
8:35 am IST: The Trinamool Congress will not attend the all-party meet called by government today ahead of the Budget session of Parliament. Party chief and West Bengal Chief Minister Mamata Banerjee has called a meeting of party MPs at noon in Kolkata.
8 am IST: A woman working at Infosys, Pune, has been found dead at her office. An Infosys guard has been held in connection with the case.
7:50 am IST: SP chief Akhilesh Yadav and BSP supremo Mayawati will address several rallies in Uttar Pradesh before the upcoming elections.
7:40 am IST: Congress vice-president Rahul Gandhi will appear in a Bhiwandi court near Mumbai in connection with a defamation case filed against him over his remarks on the RSS.
7:30 am IST: Delhi fog delays 28 trains. At least 10 others have been rescheduled and another one cancelled.