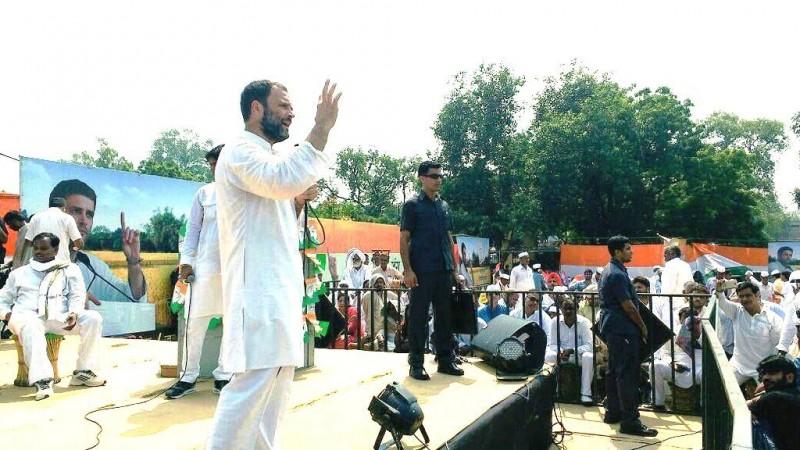 Congress Vice President Rahul Gandhi appeared at court in Bhiwandi in Maharashtra on Monday (January 30) in a defamation case that was filed against him after he accused the Rashtriya Swayamsevak Sangh (RSS) in 2014 in Bhiwandi of assassinating Mahatma Gandhi. The case was adjourned till March 3.
Also read: RSS defamation case: Rahul Gandhi says ready to face trial, withdraws appeal from SC
A RSS worker, Rajesh Kunte, had filed a criminal defamation case against Rahul for his accusations.
"My fight is against the ideology that killed Mahatma Gandhi. Gandhi ji is inside every Indian's heart, he can't be erased," said Rahul Gandhi after the hearing.
Rahul had been granted bail on a personal bond of Rs 15,000 in November, 2016. He had appealed to the court that the next hearing be scheduled on January 30, the day the Mahatma was assassinated in 1948.
The Congress vice president had chosen to face trial over and said he would stand by "every word" of his statement. The apex court had refused to interfere with the criminal proceedings before the trial court. The Bombay High Court had also refused to quash the defamation case against him.
It was after the Supreme Court refused to interfere that he withdrew his appeal from the court against the high court's judgment.
His lawyer Narayan Iyer and Mumbai Congress chief and former MP Sanjay Nirupam had confirmed that he would be appearing at the court on Monday.