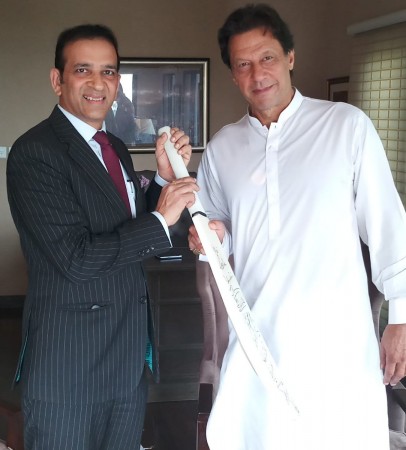 The newly-formed Pakistani government is planning on putting an end to the hostility between Pakistan and India over the Indian diplomats not receiving a membership at the elite Islamabad Club.
The Islamabad Club is an elite club where many foreign diplomats hold memberships and India has been trying to procure a membership for this club for a while.
Over the recent months, India's request for membership at the Islamabad club has been getting rejected by Pakistan's previous government. This includes the request of India's High Commission to Pakistan, Ajay Bisaria.
It is customary to seek membership at the Islamabad club when a politician lands at Islamabad and this was done by Bisaria but his request along with other Indian diplomats have been 'gathering dust', as reported by The Times of India.
However, the Pakistan and Indian government are close to resolving the issue. Times of India has reported that Pakistan will most likely issue 'no objection certificates' for the membership of Indian diplomats.
If this process does come through, it might bring in some goodwill between the two countries when there has only been tension between them over the past year.
The two countries have successfully worked out strategies to ensure that neither countries' diplomats would face any problem. Pakistani Prime Minister Imran Khan and his Indian counterpart Prime Minister Narendra Modi have even brought back the 1992 code of conduct where no diplomat from either country will face harassment or intimidation.
The Times of India reported in March that Pakistan had put Indian High Commissioner, Ajay Bisaria and the memberships of other Indian diplomats on hold at the Islamabad club. This was because it was seeking reciprocity for the memberships of Pakistan diplomats at the Delhi Golf Club and the Delhi Gymkhana whose memberships were also on hold. It also alleged that India was charging Pakistan an exorbitant amount for memberships at the two clubs.