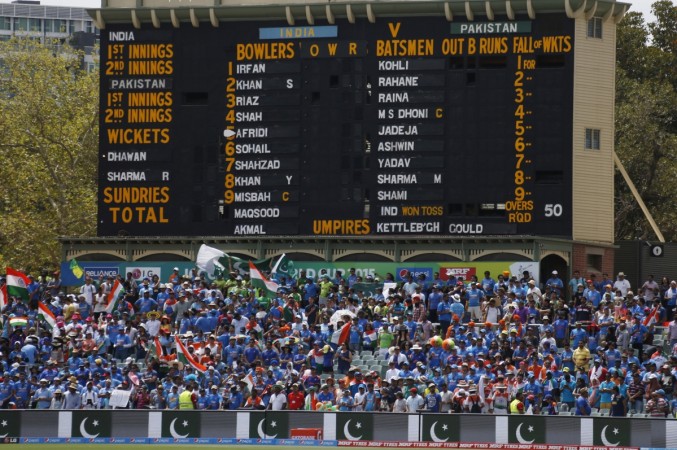 With BCCI, at present, not looking interested for a series in December, Pakistan Cricket Board chairman Shahryar Khan stated they have an option of boycotting matches against India. But such stance has not been likened by the IPL chairman, Rajiv Shukla, who has warned Pakistan to face the consequences if they boycott India in ICC and ACC events.
Pakistan have been requesting the BCCI to resume bilateral ties between the two countries in December, but the political situation between India and Pakistan have forced the BCCI to remain negative on the issue.
The BCCI have made it clear that relations between the two countries need to improve for the series to take shape.
There are certain regulations, which Pakistan needs to follow in world cricket, hence if they decided to boycott India in events organised by ICC, they will have to face the penalty.
Shukla asked if Shaharyar Khan's statement about boycotting India was a threat.
"Is this statement of Shaharyar Khan a threat to the BCCI or the ICC?," DNA quoted Shukla as saying. "PCB is bound by the rules of the ICC, if it backs out it will have to bear the fine."
The IPL chairman not only threatened them of the consequences, but also took a dig at the PCB stating even Bangladesh does not want to play in Pakistan due to security concerns.
"I want to make an appeal...can you (PCB) guarantee the security to the players in its country? Because of security concerns, leave alone England and Australia, even Bangladesh team does not want to go there," added Shukla.
Shukla has categorically ruled out any chance of the series going ahead in December. Even if the BCCI agree to face Pakistan, they require permission from the Indian government, before which there are other areas to be looked into as well.
With terror attacks of late, the government could be in no mood to allow the Indian team to travel to Pakistan.
"After finalising the cricket series with Pakistan, we will go to the Government for permission. But before that, there are a number of issues that have to be resolved, so there is no chance of a series in December," added Shukla.