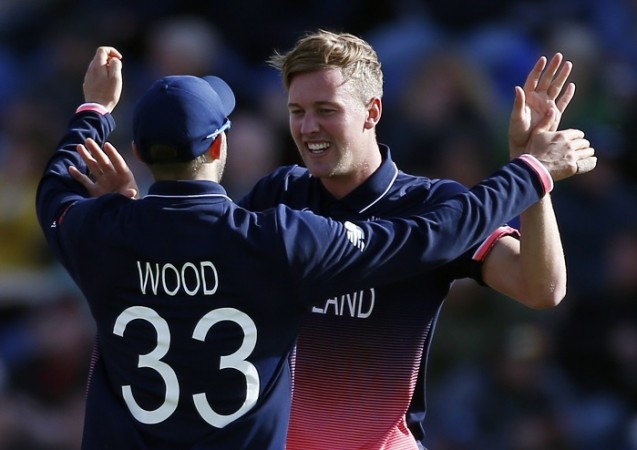 For a while there, when Kane Williamson was showing why he is one of the best batsmen in the world, it looked like England were going to have to beat Australia in their final Group A game to prevent catastrophe and move into the semifinals of the ICC Champions Trophy 2017.
During that time when Williamson looked in control of the chase, England looked like a below-par bowling unit, one that had also allowed Bangladesh to score over 300 in their first game of CT 2017.
Then, a patch on the wicket, where the ball was jumping up off a good length, opened up the door for England, the pacers took advantage and the hosts wrapped up an eventually comfortable win.
Williamson was always going to be key for the Kiwis, and when Mark Wood got one to rear up, take the glove of the New Zealand captain through to Jos Buttler, England went on to show the ruthlessness of champions.
They aren't one of those scary, near unbeatable one-day teams yet, but in this game against New Zealand they certainly showed the determination and resolve that mark the great teams.
To become the first team to move into the semifinals is an impressive achievement, with England now having the privilege of being able to knock their biggest rivals out in their last group game when they play Australia.
Australia are in a win-or-go-home position after both their matches were abandoned, while NZ's semifinal hopes now rest on them beating Bangladesh in their last group match and then hoping England do them a favour.
What will please England from both these matches – apart from the rain staying away enough to allow them to complete both games – is the fact that the two games have been won in different ways. The first, against Bangladesh, saw England stroll to a target of 306 with considerable ease, with the second showing their bowlers are capable of defending a total.
The 310 they put up in the first innings was quite makeable, and had Williamson stayed at the crease for 10 more overs, New Zealand would have won, but the manner in which England fought and refused to throw the towel in was commendable, and if they continue showing that part of their game, they might just go on and lift the trophy in their own backyard.
South Africa or India are likely to be their opponents in the semifinals, and while England are capable of beating both of these sides, Eoin Morgan and co. will know they need to keep getting better to get to that final and lift that title in the capital.
"We know how dangerous a team we are but at the same time, we are very good at keeping our feet on the floor," England's enigmatic all-rounder Ben Stokes said. "We just take it game by game, don't look too far ahead and just play what's in front of us.
"We know how well we've done and we know that if we perform to anywhere near our capability we are going to be a really tough team to beat. We know that, and I think other teams know that as well."
Watch all the New Zealand wickets that fell