This week was filled with exciting announcements as the world of technology: from launches of feature-rich Android phones Samsung Galaxy A8 (2018) to world's smallest phone Tiny t1, and security experts making strides in unhackable computers, former NSA contractor Edward Snowden unveiling anti-espionage app Haven, many interesting developments took place.
To give a clear perspective, International Business Times India (Technology team) is presenting you a curated list of notable news in the world of technology that happened through the week (December 18-24, 2017).
Samsung Galaxy A8 (2018) series:
After weeks of speculations, Samsung finally unveiled the much awaited Galaxy A8 (2018) series. It is slated to hit stores in select markets as early as January 6 in Vietnam first and later in other markets in the same month.
Notable aspects of the new Galaxy A8 series is that it shares three key features of the flagship Galaxy S8 and the Note8: the Infinity Display, which offers immersive viewing experience, fast-charging capability and the Bluetooth v5.0 standard that allows users control of two different speakers simultaneously and cover wide data transfer area for up to 800 meters at speeds close to 2Mbps.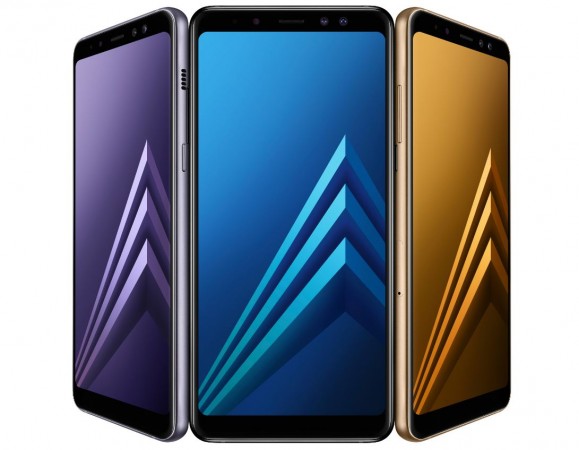 Furthermore, the new Galaxy A8 and the A8+ come with dual-cameras--16MP (with f/1.9 aperture + Fixed Focus) + 8MP (with f/1.9 aperture) having Live Focus. On the back, they house 16MP with f/1.7 aperture, LED flash, PDAF (Phase Detection Auto Focus), video digital image stabilisation (VDis) technology, and hyperlapse feature.
It's not only a huge upgrade over the previous Galaxy A series but also sets a new benchmark in the mid-range phone category.
Read more: When will Samsung Galaxy A8(2018) series come to India?
Laser Internet:
Google sister firm, 'X' ( both owned by Alphabet Inc.) is collaborating with Andhra Pradesh (South Indian state) government to offer super-fast wireless internet service.
X in association with AP State FiberNet, a government-owned telecom company in the state will create 2,000 Free Space Optical Communications (FSOC) links that will use beams of light to deliver high-speed, high-capacity internet connectivity over long distances "just like fiber optic cable, but without the cable."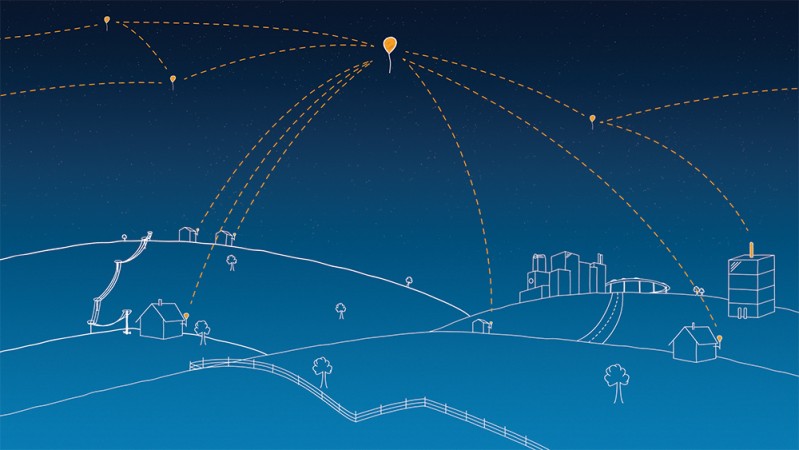 In the FSOC technology, two light beams are aimed at each other and the communication takes place through blinking. As the name suggests, there's no use of any cable whatsoever while the lasers communicate through the air over the line of sight.
Un-hackable computer under works:
Malware and virus have been here long since the advent of computers and touch-screen mobiles in 2000s, but 2017 has been the most devastating year to date, as we witnessed the deadly cyber attacks and ransomware affecting government and corporate companies spanning almost all countries in the world.
Now, US government-run Defense Advanced Research Projects Agency (DARPA) is prepping to return the favour to hackers, by funding a team of scientists at the University of Michigan to create an unhackable computer with circuits behaving like unsolved puzzles.
As part of its $50 million programme to improve cybersecurity, DARPA will spend $3.6 million on the new project, dubbed "MORPHEUS." Unlike today's software-based cybersecurity approach, the new system will be baked right into the hardware to pull the plug on vulnerabilities that could lead to patchy "software doors."
World's smallest phone:
Earlier in the week Technology firm, Zanco launched world's smallest operable mobile aptly titled Tiny t1.
Zanco's pygmy phone comes with a tiny 0.49-inch OLED screen with 64 x 32 pixels resolution and packs a 200mAh battery, which is good enough for 3 days standby and 180 minutes talk time and a generous 32GB onboard storage.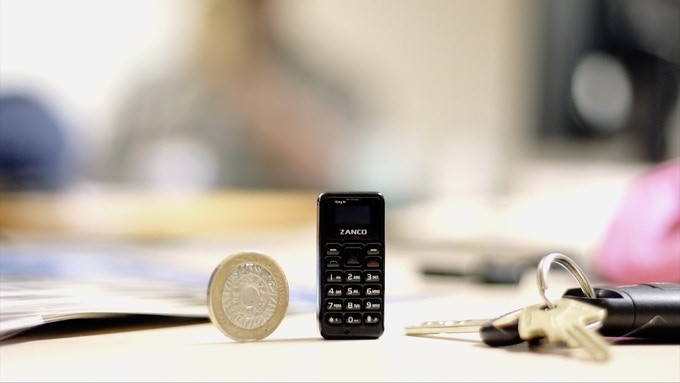 It also boasts backlit T9 physical keyboard with a nano-SIM card slot under the hood, Bluetooth support and a microUSB slot for charging complete the phone's specs. But it is not the mere features of the phone that you should be looking at.
Google announces future Chrome update will combat annoying ads:
If you're split about having an ad blocker for your browser, the search engine giant is here for your rescue. Google Chrome will soon have a native ad blocker that focuses on blocking bad ads and improving online advertisements for users. The rollout will happen on both mobile and desktop platforms in February 2018.
Amazon's new smartphone for India:
Taking a leaf out of rival Flipkart branded phone Billion Capture+ to tap burgeoning mobile business arena in India, Amazon has launched a co-branded 10.or D (pronounced Tenor D).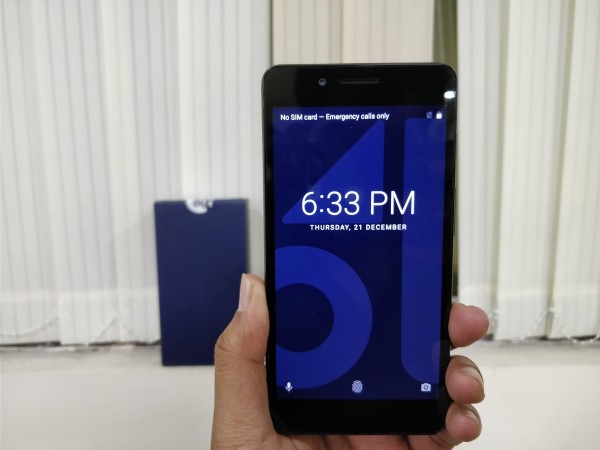 10.or D is a worthy competitor in India's budget smartphone segment for more than one reason, but the biggest one is the price tag. The handset comes in two variants — 2GB RAM + 16GB storage and 3GB RAM + 32GB storage — costing Rs 4,999 and Rs 5,999, respectively.
InFocus launches cheapest FullView display phone Vision 3:
It sports a 5.7-inch IPS ONCELL display with HD+ resolution (720x1440 pixels) and 18:9 aspect ratio. InFocus claims that the minimal bezels allow them to fit the 5.7-inch screen in the same footprint as that of a 5.2-inch display-sporting smartphone.
The InFocus Vision 3 costs Rs 6,999 which makes it the cheapest bezel-less smartphone currently in the Indian market. The Micromax Canvas Infinity, on the other hand, retails for around Rs 9,500 right now.
Ola Lite:
The new Ola Lite app occupies less than 1MB space on your smartphone.Despite having very low file size, Ola Lite does no compromise on functionality. It is optimised to work even in areas with the lowest Internet connectivity and is targeted at consumers in smaller Indian cities and towns (tier II and tier III cities) where the Internet connectivity is relatively low.
Samsung develops world's smallest DRAM chipset:
Earlier in the week, Samsung Electronics Co Ltd announced that they have developed the world's smallest DRAM chip, widening its technical lead on competitors as it races towards a record operating profit in 2017, driven by the semiconductor business.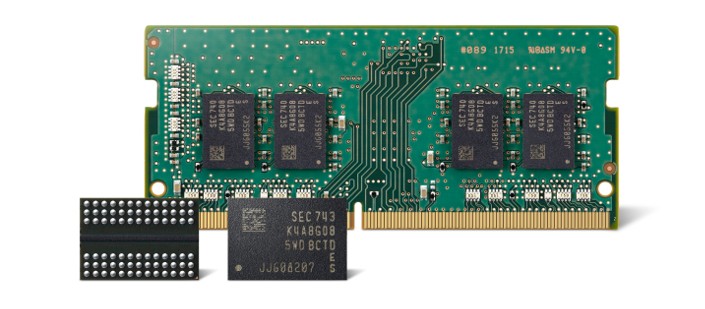 It is a 'second-generation' 10-nanometre class, 8-gigabit DRAM chip series. It comes with improved energy efficiency and data processing performance, which is required for premium data-crunching electronics such as cloud computing centres, mobile devices and high-speed graphics cards.
Edward Snowden's anti-espionage Haven app:
Haven is created by Edward Snowden (former NSA contractor) in collaboration with open-source global security app developers, Freedom of Press Foundation and the Guardian Project with prime focus of protecting human rights activists, investigative journalists and people at risk of forced disappearance to create a new kind of herd immunity, the project team said.
Haven is a simple, but an intelligent app, which makes use of the critical sensors found on all basic Android phones such as accelerometers (detect motion), camera (capture intruder image), microphone (listens change in noise), light (change in light ambience) and power (detect device being unplugged or power loss) and turn it in to an all-in-one surveillance device and if any untoward things get detected, it will register the details and keep it in the phone's secured folder. There is also an option to pass the information to the owner's primary device via encrypted messages.
Stay tuned. Follow us @IBTimesIN_Tech on Twitter for latest updates on technology.