Of late, smartphones have only gotten bigger and bigger. But there was a time when a 3-inch or even 4-inch display would suffice. At a time when screen sizes are increasing to accommodate user's needs and demands, a UK-based company is trying to steal the thunder with the "world's smallest phone" and it's no joke.
Tiny t1 by Zanco claims to be the "world's smallest phone" that's not just a souvenir. It's a fully functional phone with support for calls and text. Tiny t1 has a tiny 0.49-inch OLED screen with 64 x 32 pixels resolution, packs a 200mAh battery that's good enough for 3 days standby and 180 minutes talk time and a generous 32GB onboard storage.
The backlit T9 physical keyboard with a nano-SIM card slot under the hood, Bluetooth support and a microUSB slot for charging completes the phone's specs. But it is not the mere features of the phone that you should be looking at.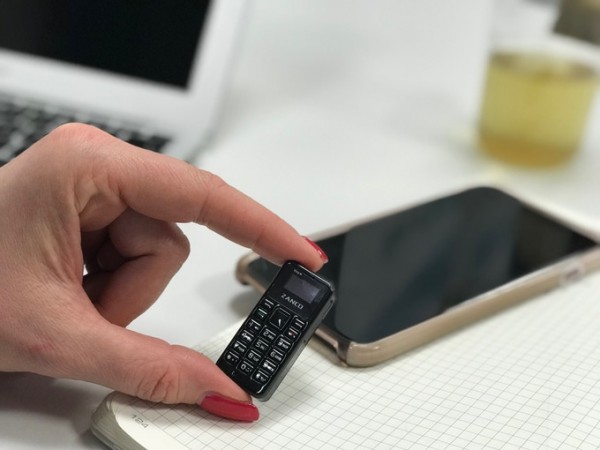 The fact that Zanco accommodates all this into a tiny body measuring just 46.7mm x 21mm x 12mm while weighing just 13 grams. For those who resent the big screen phones will find this penny-sized phone to be a great backup device.
But the makers of Tiny t1 find this phone to be "perfect for joggers, runners, walkers, cyclists and those who take part in extreme sports because it's so compact it can go in any-size pocket."
If you've your doubts about the phone's functionality, the prototype is listed on the Kickstarter page is fully functional and ready to go into mass production. If you're interested in this tiny piece of hardware, you'll need to fund the Kickstarter campaign.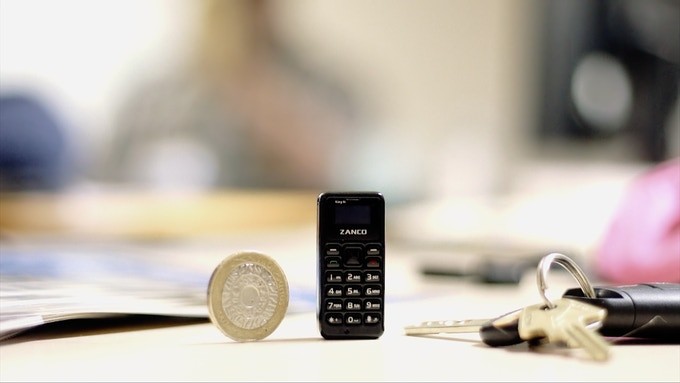 Zanco Tiny t1 can be yours if you pledge for about $40 (Rs. 2,500 approx.) on the phone's Kickstarter page. The company will start shipping the phone anywhere in the world by May 2018, provided the campaign reaches its goal of $33,480 by January 19, 2018. This shouldn't be hard considering the company has already reached $29,096 (at the time of reporting).
Zanco Tiny t1's arrival wins the "world's smallest phone" title from Elari NanoPhone C, which was launched in India for Rs. 3,490 in July. The handset was merely the size of a credit card with an interesting design and bundle of features.
Do you have room for a tiny phone and are you interested in buying one? Let us know in the comments below.