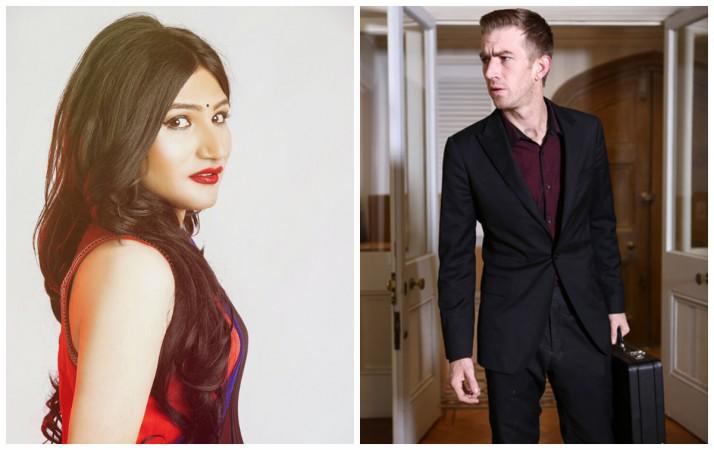 TV actress Mahika Sharma, who will be seen in upcoming Bollywood movie The Modern Culture, has opened up on her friendship with British adult movie actor Danny D.
On Friendship Day 2018, she told International Business Times India that she was scared of Danny for his profession but later realised that he is "better than any Bollywood celebrity".
Narrating an incident, she stated that she was afraid of being pushed into the porn industry or being raped by Danny but then she started feeling safe with him.
"It was in London when I lost my passport. I was in need of help and I had no relatives or friends over there. Even in my family, I just have my mom. If I would have rung her at that time, she would have been in stress and bothered about me. I was so worried and Danny entered into my life as a hero. I knew he is a porn star. So, I was wondering and scared if he would misuse my emotions and instead of helping me, push me into some other profession or rapes me," she said.
"But actually I was wrong, he is a gentleman who provided me with some good food and place. He took care of me. I was feeling safe with him. We are very wrong to judge them. They are really better human being. He was far better than any Bollywood celebrity. He helped me to get back my document and to return back. He turned out to be God for me. We became friends and we are cheering our friendship," she told IBTimes.
In the wake of making controversial statements and posting bold photos, Mahika said she has been thrown out of her house by her mother. When she had to choose between her mother and Danny, the actress chose the latter.
"My mother is not with me. She is not even talking to me at the moment. I was so confused when I needed to choose my mom or friend. But I decided to move on with my friend. Because I can't judge him over his profession. He is very kind with a very big heart. And all above, he is a very easy approach. He is happily married. But still, he makes me feel special. I enjoy the attention. But I know we are friends and just friends. And I have all the best wishes for him and his wife."
The duo is also rumoured to be part of Salman Khan's television reality show Bigg Boss 12.