South Korean carmaker Hyundai is reportedly planning to go full in the premium electric vehicle space which is the domain of Tesla Motors. As part of shift in future product strategy, the company is reportedly planning to roll out a premium, long-range Tesla-fighter within the next few years.
Hyundai is planning to launch an electric sedan under its high-end Genesis brand in 2021 with a range of 500km per full charge, reports Reuters. "We're strengthening our eco-friendly car strategy, centering on electric vehicles," company's Executive Vice President Lee Kwang-guk told a news conference in Seoul, South Korea.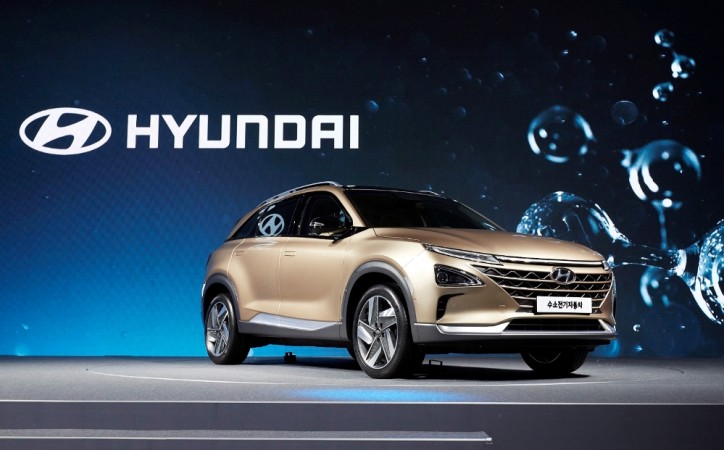 However, electric version of its newly launched Kona small will be the starter in Hyundai's EV transformation journey. The Kona EV is expected to come with a range of 390km in the first half of next year.
Hyundai has also confirmed reports that stated company is working on a dedicated electric vehicle platform. The new platform which will allow Hyundai to produce multiple models in shorter span of time with longer driving range to catch up with established rivals.
Hyundai already launched its first mass-market pure electric car Ioniq. However, the vehicle's per-charge driving range is much shorter than offerings from Tesla and General Motors. The next update of the Ioniq range is expected to make use of the dedicated EV platform and hence, range problem will be solved.
In the meantime, Hyundai will continue to strengthen its global leadership in hydrogen fuel cell technology. Hyundai has offered an early glimpse of its next generation fuel cell vehicle on August 17, well ahead of the hydrogen-powered SUV's official launch early next year. The near-production-ready version exhibited comes with futuristic design. Interestingly, Hyundai is yet-to-be-named the new model. Hyundai claims the new model will focus on fuel cell system efficiency, performance (maximum output), durability, and tank storage density.