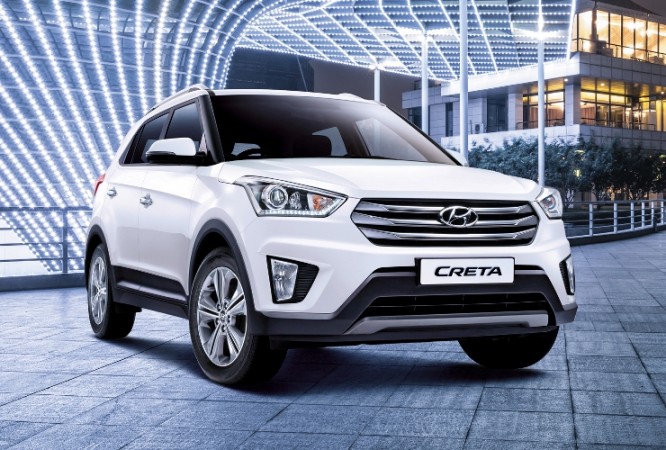 Hyundai Motor India Limited launched the Creta in July 2015 and the SUV enjoyed success in sales. Creta is currently one of the top selling SUV in India with average monthly sales of around 7,000 units. When the SUV completed a year, a 4x4 version was expected, but the company launched an anniversary edition with just cosmetic add-ons. Now, emerging reports indicate Hyundai India has no plans to launch the Creta 4x4 version in India.
"Buyers are very much satisfied with the overall package of the Creta, we see no reason for a 4WD variant. When the car was new, yes, we did receive a lot of enquiries about 4WD option, but now, a year later, I've almost no queries asking for such a variant. The demand is simply not there," a person closely associated with the Creta product told IndianAutosBlog.
The Creta has clocked nearly 95,000 sales till the end of August 2016. The scaling demand for the model has prompted the car-maker to increase the production of the Creta by up to 25 percent in the country. Some of the variants of the Creta even command up to six months waiting period.
Hyundai sold 8,450 units of the Creta in August and 7,981 units in July 2016. The number goes 7,700, 7,257 and 7,900 for June, May and April, respectively.
The Creta is offered in both petrol and diesel-engine options. The 1.6-litre VTVT petrol engine churns out 121bhp and 151Nm of torque, while the 1.6-litre CRDi diesel engine develops 126bhp and 259Nm of torque. Both the engines are available with either six-speed manual or six-speed automatic transmission. The less powered 1.4-litre CRDi diesel unit churns out 89bhp and 220Nm of torque mated to a six-speed manual transmission only. The company recently updated its diesel variants with S+ automatic.