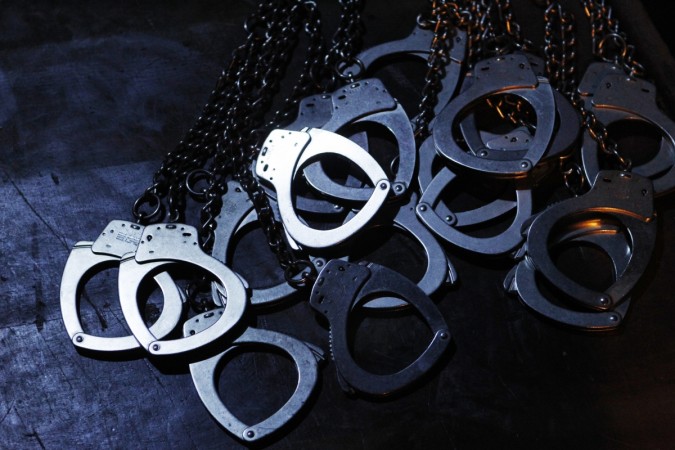 The National Investigation Agency (NIA) detained 11 people in raids spread across Hyderabad on Wednesday and busted a module belonging to the Islamic State group, also known as the Islamic State of Iraq and Syria (Isis) or the Islamic State of Iraq and the Levant (Isil). The NIA conducted the operation across 10 locations in the city in collaboration with the Hyderabad Police.
Police sources told India Today they seized weapons, cash and explosives during the raids.
The report quoted a senior intelligence officer as saying: "Raids are going on at three to four places in the old city are. NIA is doing it. The local police is assisting them. Searches are being conducted over some suspected terror activities that were planned to be carried out in the city. [sic]"
The police said the 11 people who have been detained were suspected of planning terror attacks across Hyderabad. "We are not sure who these people are and the groups they are affiliated with," they said.
Following their arrest, the men have apparently been taken to an undisclosed location, where officials from both NIA and the Hyderabad Police are said to be interrogating them.
Meanwhile, NIA sources told news agency ANI that they had information of five of the people among the 11 detained on Wednesday being involved in terror activities. They identified the five as Mohd Illiyas Yazdani, Mohd Ibrahim, Habib Mohd, Mohd Irfan and Abdullah Bin Ahmad.
The NIA also said they had seized Rs 15. lakh cash, a 9-mm pistol, an air gun and chemicals of highly explosive devices in the raids, besides some "training material." The searches were conducted on the basis of a complaint the probe agency had received on June 22.
Isis influence in India
If those arrested indeed turn out to be Isis sympathisers, it may be further evidence of the growing influence of the extremist group — known as Daesh in Iraq, Syria and the surrounding areas — in India.
Late last month, there were reports that the Indian wing of Daesh nurtured plans to target Bollywood bigwigs. Rizwan Nawazuddin, one of the two local commanders arrested by security forces recently, had told interrogators they intended to extort money from Bollywood celebrities, and the plan was hatched in September last year during a meeting attended by members of the Lucknow module of the extremist group.