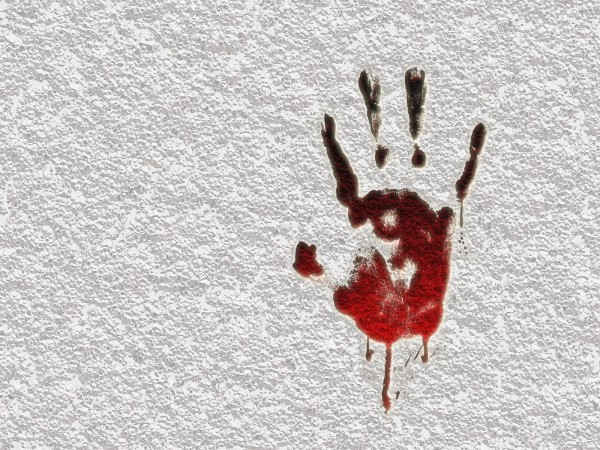 A woman's chopped body parts stuffed in two bags were discovered in Hyderabad on Tuesday, January 30.
The locals had informed the police after they saw the blood-stained bags lying on the street, N Shyam Prasad Rao, the Assistant Commissioner of Police (ACP) of Madhapur Division, told PTI.
Read: Nithari serial killer convicted again: Pandher, Koli sentenced to death in 2006 murders
"Some locals alerted the police after finding the blood-stained gunny bags lying by the road near Botanical Garden. After opening the bags, chopped body parts were found," he added.
The police arrived at the spot and on opening the bags, they found decomposed body parts of a woman, who is believed to be around 25-30 years of age.
While one bag contained the woman's mutilated head, the other bag was stuffed with the torso, ACP Rao said.
The police officials have also pointed out that it's likely that the woman was murdered two to three days ago.
The medical examination has revealed that the woman was eight months pregnant and following this lead, the police have asked gynaecologists in the city to trace details of any woman who would have come to them for treatment.
The cops have instructed the doctors to update them if any details are found. A case of murder has been registered. Going by the attire of the woman, the probing officials have predicted that she may be from UP, Bihar or Odisha.
In another incident earlier this week, a pregnant woman was hacked to death by her husband in Maharashtra. The man had raised suspicion over his pregnant wife's fidelity, which led to a heated argument.
Angered by the argument, he then hit his wife on her head with a chopper and then strangled her. He later surrendered to police. He claimed that he had tried to commit suicide, but failed to do so and decided to surrender.