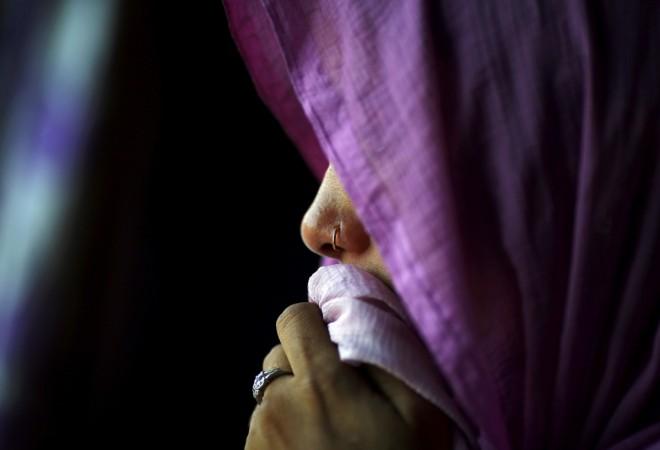 A woman in the Thrissur district of Kerala lost her life after her estranged husband doused her in petrol and set her ablaze Sunday, April 29. The 23-year-old woman, identified as Jithu, was reportedly attending an event on women empowerment at the time of the incident.
The accused has been identified as her estranged husband Viraj, who is now absconding, reported the Press Trust of India.
Jithu had reportedly been living with her parents for the past few months after she and Viraj faced some relationship issues. She was attending the event with her father when her estranged husband walked into the venue, poured petrol on her and set her on fire. Strangely, this happened in full public view but no one is said to have come to the woman's rescue.
"The panchayat members and Kudumbashree workers were also present at the meeting when the incident occurred, but none came to help," Jithu's father Janardhanan told a TV channel, according to the agency.
Speaking of the incident, the police said that Jithu ran out of the venue and was rushed to the hospital but succumbed to her injuries. It has also been revealed that Jithu and Viraj tied the knot six years ago, but filed for a divorce later on. The duo has no children.
Just a few days ago, another incident had taken place in the Bulandshahr district of Uttar Pradesh, when a woman was tied to a tree and flogged by her husband in public for eloping with another man.
The husband was said to have taken the step on the orders of the panchayat who wanted to "teach a lesson to the woman," a police official told Hindustan Times.
The entire incident had been caught on camera and the video was circulated on social media channels and WhatsApp. It showed the woman tied to a tree by her hands and being flogged by the husband. While a crowd was at the spot, no one stepped in to help and instead jeered at the woman.
International Business Times India, however, could not independently verify the authenticity of the video.
After the footage of the incident went viral, the Bulandshahr police arrested three people involved. The city superintendent of police Praveen Ranjan Singh also said that a case against 20-25 people had been registered.
The woman also filed a police complaint, in which she accused the group of not just beating her up but also dragging her into a room and molesting her.