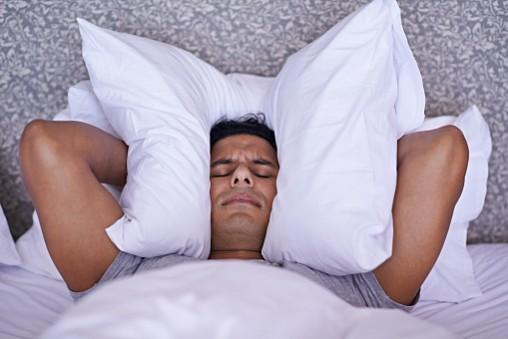 While infidelity and financial woes are known to be two of the biggest deal breakers in relationships and marriages, snoring is reportedly the third largest cause of divorce in the United States.
According to a research by the Rush University Medical Center in Chicago, Illinois, couples in which one partner snores argue much more and have more disagreements compared to partners who do not snore.
The Married Couples Sleep Study evaluated 10 couples on sleepiness, marriage satisfaction, and quality of life to find out how a husband with sleep apnea affects the wife. The research found out that couples who face sleep apnea issues are more likely to get a divorce.
"This is a frequent problem within marriages that nobody is paying enough attention to," the Science Daily quoted Rosalind Cartwright, PhD, founder of the Sleep Disorders Center at Rush University Medical Center, as saying. "Couples who struggle with sleep apnea have a high-divorce rate. Can we save marriages by treating sleep apnea? It's a question we hope to answer."
For the study, the couples spent the night in the lab and technicians observed their sleep patterns, and how the sleep quality of one partner was affected by the other's snores. The couples then underwent two weeks of treatment and were observed again.
"Our early results are showing that the wife's sleep is indeed deprived due to the husband's noisy nights. This is not a mild problem. The lack of sleep for both partners puts a strain on the marriage and creates a hostile and tense situation," Cartwright added.
In one instance, a wife is said to have woken up more than eight times and her sleep was disturbed by the husband's snores. Her sleep efficiency was recorded at 73 percent compared to a normal sleep efficiency pegged at around 90 percent. Even though she tried earplugs and earphones, nothing worked and she eventually chose to sleep alone.
"The strain on the marriage was evident. The couple was fighting all the time and the surveys revealed low satisfaction with the marriage, especially when it came to effective communication," said Cartwright.
The United States was once known to have a high divorce rate, but it has been said that the rate is now seen decreasing. In 2015, the divorce rate in the US was at a 40-year low as per a data by the National Center for Family and Marriage Research.
While Washington DC had the highest divorce rate in 2015, with about 30 marriages per 1,000 ending in divorce, Hawaii had the lowest divorce rate at 11 marriages ending per 1,000.