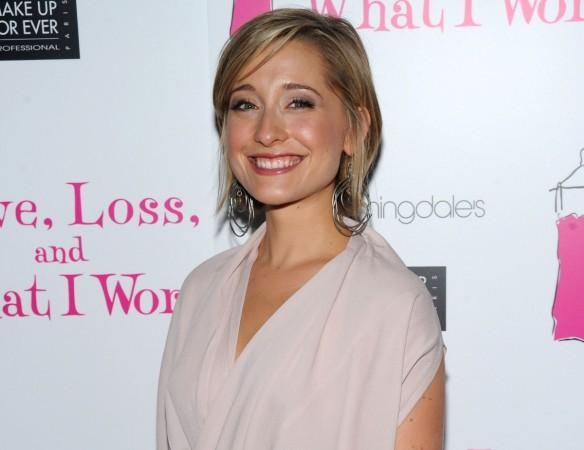 Pakistani-born actress Samia Shoaib recently opened up about how actress Allison Mack tried to lure and recruit her as a sex slave for the Nxivm sex cult group.
The 35-year-old Smallville actress was arrested for being involved in the notorious sex cult. She could face a mandatory minimum 15 years of jail term, which could also lead to life imprisonment, according to The Guardian. She was accused of sex trafficking — recruiting women to fulfill the sexual demands of the cult leader Keith Raniere.
"Ms. Mack was one of the top members of a highly organized scheme which was designed to provide sex to [Raniere]. Under the guise of female empowerment, she starved women until they fit her co-defendant's sexual feminine ideal," assistant US attorney Moira Penza said in court.
While Dynasty actor Catherine Oxenberg's daughter India Oxenberg was also said to be involved with the Nxivm cult group as part of a search for self-enlightenment, The Sixth Sense actress Shoaib also described her experience with Mack in an interaction with Page Six. The duo met each other during an audition for an NBC pilot in New York City in 2013.
After their first interaction, Mack became quite friendly to her, started sending her emails with the requests for meet-ups and to recruit her to a "women's circle."
The first email Shoaib received from Mack was in March 2013. It stated, "Is there anything you have read that you can send to me? I would love to get into your brain a bit?!"
Their friendship grew stronger as the both of them met twice in the month after their first meeting, once in a restaurant and another at Shoaib's apartment in Manhattan's Upper West Side.
While Mack appeared to be more "fragile and gaunt," Shoaib explained Page Six that she understood that Mack "was definitely physically suffering. There's no question she was sleep deprived."
Speaking of the notorious sex cult, Shoaib explained how Mack tried to encourage her to join the NXIVM-affiliated women's group called Jness. But there was no clear description of the group.
Mack told Shoaib that Jness was a group with a bunch of women. "We go on a retreat upstate, and we share our experiences and support each other," Mack told Shoaib.
Not only this, Mack also included The Net Big Thing actress in the alleged group's email list while inviting her to dinner or Broadway show. One particular email Shoaib mentioned to Page Six, which stood out for its content, said that the mail was an invitation for an "evening of connection" in 2015 that listed Mack as the "special guest speaker" and the "leader of Jness."
In another email sent to Shoaib after having a dinner, Mack wrote: "Thank you for last night! I had a lovely time with you and [your friend]. You are both delicious women."
During her interaction with Page Six, she further added that she "did not get any sexual vibes from her at all," and that it is quite difficult for her "to see [Mack] as a sinister character."