HMD Global has been revamping the Nokia brand in many ways and the latest effort is by breathing life into the decade-old game with the most advanced technology available today. The iconic Snake game from the late-1990's came back to life with the launch of revamped Nokia 3310 last year, but there's a new twist to the game that no one ever thought would be possible.
Nokia's classic Snake game is introduced to the concept of Augmented Reality (AR), which lets players interact with the real world while playing the game. HMD Global has collaborated with Facebook for making the Snake game available on the social media platform in AR.
There are two distinct features in Snake AR game, which utilises either the front or rear camera to apply snake filter on the faces of real humans.
"Snake Mask and Snake Real World filters bring the iconic game to a new generation of fans," HMD Global said in a press statement. "The addictive premise of the game remains the same, but with a fun AR twist fans can now be the apple munching Snakes. Snake Mask utilises new Facebook AR technology to bring Snake to the widest audience possible. Snake at the zoo? Snake at the beach? Snake… on a plane? Now it's all possible when Snake is on Facebook camera. Plus, with Facebook Live integration, it's straightforward to broadcast gameplay live to the Facebook news feed, allowing friends to join the action."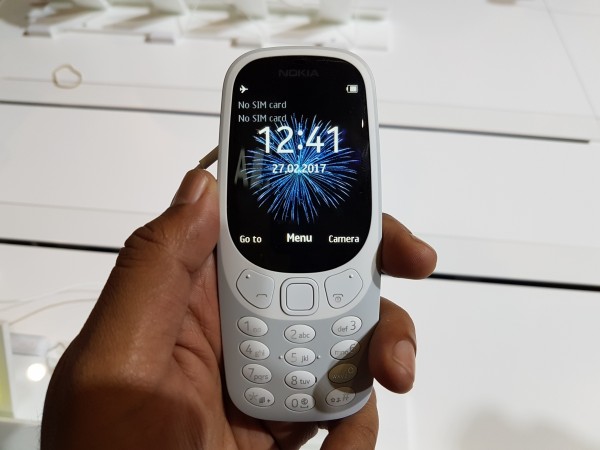 Nokia prides itself offering the addictive Snake game in its phones back in the 1990s, when mobile gaming wasn't as popular as it is today. The Snake was exclusive in Nokia phones but the reign ended when Microsoft bought Nokia and stopped making those feature phones altogether. It was until HMD Global took the initiative to bring Nokia brand back to life, and with it came the Snake game in the new Nokia 3310.
With Facebook AR-integration, Nokia's Snake game can be played on all Android and iOS phones. Players can use Facebook's filters to turn themselves into the iconic lego-like Snake character, which reacts to the motion of the player's face.
Using Snake Real World, players can invite others to play and share scores. To get started, players can launch the Facebook app on the phone, tap the camera icon on the top to open Facebook Camera, scroll to Snake Mask and start playing.
The new integration is an extension of the already-existing partnership between HMD and Facebook. The Snake was launched in Messenger back in 2017, which was praised widely as it attracted 121 million players around the world. By offering the new AR twist, HMD and Facebook hope to build on that popularity.