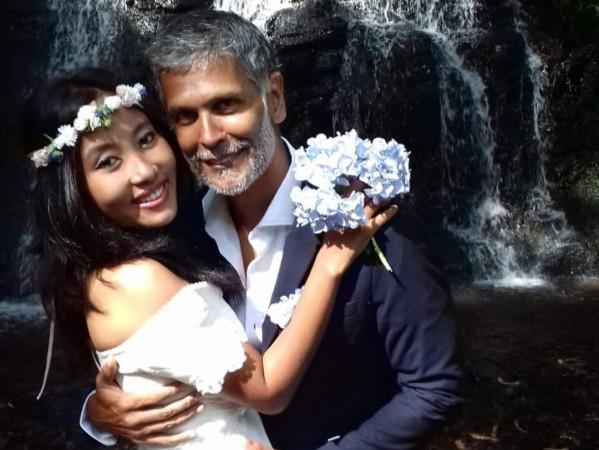 Milind Soman at 52 married his girlfriend Ankita Konwar who is apparently 25 years younger than him. The couple often gets trolled on social media for their age gap but they never paid heed to the criticism and continued to love each other unconditionally. The lovebirds tied the knot in a traditional Maharashtrian wedding ceremony on April 22 in Alibaug, Mumbai after five years of dating and are currently living a dream life.
Many people wonder how did a 52-year-old man and 25-year-old girl fell in love with each other considering their age difference. Well, this unusual pairing has an interesting story behind it.
Soman and Konwar met at a nightclub. Surprisingly, neither of them were frequent visitors to nightclubs but they were meant to cross each other's path for a reason. And it took hardly 10-15 mins for the couple to struck the right chord and became partners for life.
"It was really unexpected because I hadn't been to a nightclub in six or seven years at the time and haven't been to one since. I don't go to nightclubs. But, I was in Chennai because of the Pinkathon there and the hotel partner said that it was ladies' night and asked me if can go. I thought, okay, I can go for maybe 10-15 minutes. And that was it. Those 10-15 minutes were enough for a lifetime," Milind Soman told The Times Of India.
We often see Soman and Konwar running marathons together but you will once again be surprised to know about the fact that running was not a shared interest that made their bonding strong as a rock.
Letting the chickens out of the coop, Soman said that his girlfriend got into running only after she met him.
"She started running only about two years ago. We have known each other for five years but running was not a shared interest initially," Soman said.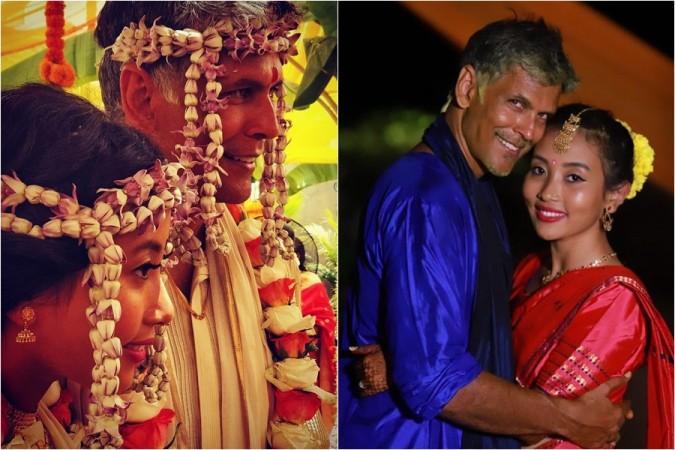 After getting hitched in Alibaug, Soman and Konwar again got married in Spain. They had a barefoot wedding ceremony as the two are known for running barefoot and it was no less than a fairy tale. Soman recently celebrated his wife's birthday and posted a heartwarming picture on Instagram showcasing their affection for each other.